Britney Spears earned $500,000 from product placement in new video
The star reportedly netted the whopping sum featuring brands in the Hold It Against me film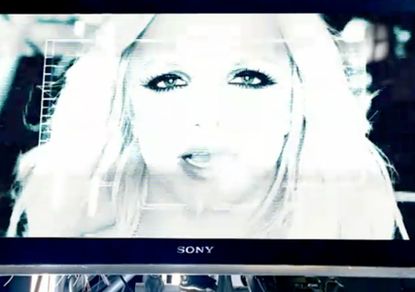 The star reportedly netted the whopping sum featuring brands in the Hold It Against me film
Comeback queen Britney Spears earned an eye watering $500,000 for product placements in her new music video, Hold It Against Me, according to reports.
SEE BRITNEY'S STYLE TRANSFORMATION HERE!
The star debuted the four-minute-long film to fans last week, after working with music video maestro, Jonus Akerlund.
The much-hyped music movie includes everything from Brit donning a giant wedding dress – only to get it splashed in jets of paint – to a full-action fight sequence.
But that's not the only thing we noticed about the film. Brit's small-screen comeback is littered with product placements – from Sony to cosmetic firm Make Up Forever, and bizarrely, website PlentyOfFish.com – reportedly netting her a cool $500,000.
In one shot, Britney's shown singing her single on a giant Sony television, with the logo in full view of the camera.
And in another, the songstress is shown spraying herself with her own brand of perfume, and touching up her make-up, clutching a pot branded Make Up Forever.
Bizarrely, Brit also manages to squeeze in a mention for website PlentyOfFish.com - who reportedly paid $200,000 to appear - when she's seen browsing a computer screen.
This is not the first time the unlikely company have paid for product placement. The American dating agency appeared in Lady Gaga and Beyonce's Telephone video, just last year.
SEE the product placement in Britney's video here…
What are your thoughts on Britney's new video? Is the product placement too much? Let us know in the comments box below.
SEE BRITNEY'S STYLE TRANSFORMATION
LISTEN TO BRITNEY'S LATEST TRACK
Celebrity news, beauty, fashion advice, and fascinating features, delivered straight to your inbox!