Marie Claire is supported by its audience. When you purchase through links on our site, we may earn commission on some of the items you choose to buy.
The actor was offered a role in Angelina's latest film Salt, but he politely declined…
They became a couple after starring together in Mr & Mrs Smith, but it seems that Brad Pitt isn't so eager share the screen with Angelina Jolie again any time soon.
The actor was offered a part in Ange's new film Salt, which he politely declined.
SEE OUR TOP TEN BRANGELINA MOMENTS HERE!
But, it was for all the right reasons…
The scenes that they wanted him to feature in involved a series of complicated motorcycle stunts, which would have meant spending a long period of time on set– so Brad turned it down in order to spend more time with their kids.
Ahhh.
'He was almost going to be the motorcycle guy that I knocked down, and then he'd call me a bad name,' Angelina confirmed to USA Today.
'But he was with the kids that day, and we couldn't work it out.'
His appearance in the film would have marked the first time that the A-list couple had appeared on screen together since Mr & Mrs Smith was released in 2005.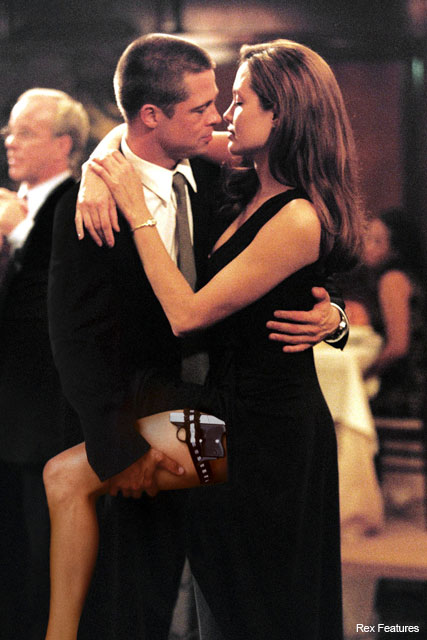 Would you like to see Brad and Ange star alongside each other again? Let us know your thoughts in the comments box below! 
SEE OUR TOP TEN BRANGELINA MOMENTS HERE!
SEE ANGELINA'S SALT RED CARPET STYLE