How being a woman has changed over 100 years
Women have come a long way since 1917 -when we couldn't vote, get legal protection from marital rape, or initiative divorce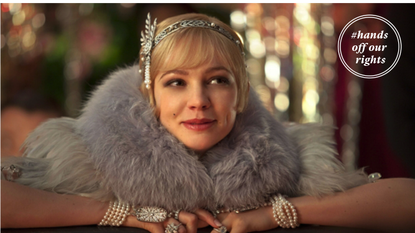 Women have come a long way since 1917 -when we couldn't vote, get legal protection from marital rape, or initiative divorce
Sadly, there are still many outdated and downright depressing anti-women laws in use around the world today - women in Saudi Arabia cannot drive or leave the house without a male guardian present. In conflict zones women often bear the brunt of brutality, and the current refugee crisis puts thousands of women and girls at risk of sex trafficking and exploitation. But there's no doubt we've come a long way.
Here are just some of the ways women's lives have changed in the last century
We've broken into Government
From the election of the first female MP Nancy Astor in 1919, women have been breaking new ground in government. We've had two female prime ministers, the first female Scottish minister, and there are currently more female MPs in parliament than ever before. Yet women still only make up 29% of all MPs. While this is far from an ideal 50/50 (or greater) scenario, it's encouraging that young girls can now see women like them in positions of power - anyone remember post-referendum, when for a brief period all of the major parties (bar one) were headed by a female MP? Encouragingly, organisations such as 50/50 parliament and the Women's Equality Party are working to address that imbalance. Iceland on the other hand are miles ahead of us - women make up almost 50% of their MPS, while in Rwanda men are in the minority with women outnumbering them by a 61/39% split in the lower house.
We've taken control of our reproductive rights
Video you may like:
British women gained access to the contraceptive pill in 1961 and to be honest, we've never looked back. For the first time ever women could finally be in control of their bodies, able to have children (and consequently give up work) as and when they liked. The 60s was also a defining decade for women's rights as abortion became legal in the UK. Later we gained access to the morning-after-pill and there are now many contraceptive options open to women - a huge change from 100 years ago when a woman's options were basically condoms, a diaphragm or the rhythm method.
We've made it into the workplace
Back in the 1900s a woman's employment options were limited - career orientated women could expect to be employed as a domestic servant, teacher, nurse or dressmaker. High-earning, traditionally 'male' professions were simply not welcoming to women - the first woman to ever train as a doctor, Elizabeth Garrett Anderson, faced huge obstacles attracting patients - even female ones. Because the majority of Victorian women relied on a husband for financial support, they were effectively trapped in their marriages. Unmarried women, or spinsters, were socially shunned and pitied. Today, women have broke into boardrooms, combat zones, businesses. Is our work done? No. There are currently just seven women bosses of FTSE 100 companies. BUT we have made big gains, and we will keep on making them.
We've taken control of our relationships
In the last 100 years divorce has lost it's stigma, forced marriage has been outlawed (1973), and domestic violence and stalking - crimes overwhelmingly perpetrated against women - are finally taken seriously in both the law and media. Jill Saward, the first rape victim to waive her anonymity in 1986, bravely paved the way for an open discussion about rape and rape culture to happen in society - even if it has been a gradual and slow process. Women are no longer destined to be reliant on a man for their livelihood and subsequently have freedom of choice in their relationships. What matters now is that we don't allow Trump & Co. to turn back the clock.
We've taken the charts by storm
Madonna, Adele, Beyonce, Mariah - need we say more? 20 years (20!) after the Spice Girls showed us what Girl Power was all about, women continue to rule the charts and are constantly pushing creative boundaries and inspiring us with their music. (We weren't the only ones who did a little victory dance when Taylor Swift became the first woman to win album of the year at the Grammy's twice, right? You slay Tay). Here's to inspiring the next generation of music superstars.
We've gone to infinity - and beyond
Does the name Helen Sharman ring a bell with you? Well if it doesn't, it should. Helen was the first Briton (man or woman) to go into space, breaking new ground for women in science everywhere. In 2007 Peggy A. Whitson broke another glass ceiling when she became the first female commander of the International Space Station. This month Hidden Figures shines a spotlight on the vital work that three African American women did for NASA in the early years of the space race. It just shows that when we work together, there are no boundaries to what women can achieve.
And that's not to mention...
All the other great and bloody brilliant things that women have achieved in the last 100 years, for which there just isn't enough space to list. From Charlotte Bronte and George Eliot having to hide their identities, to J.K Rowling's millions. Or from zero women competing in the first modern Olympics to to Jessica Ennis-Hill and Serena Williams killing it in the sporting arena. To the women taking on Isis and protecting us on the front lines, we've come a long, long way in the last century. Here's to the next 100 years!
Celebrity news, beauty, fashion advice, and fascinating features, delivered straight to your inbox!