Marie Claire is supported by its audience. When you purchase through links on our site, we may earn commission on some of the items you choose to buy.
Traditional surf 'n' turf gets an East London makeover
Where? Redhook, 89 Turnmill Street, London EC1M 5QU (020 7065 6800)
New York City district, New York City diner? The inspiration behind the name might be Brookyn, NYC, but the styling here's more East London cool, with a vibrant mix of influences, architecture and style.
And the food? Seafood 'n' steaks, the raison d'etre for this brand new opening, are as all-American as it gets, but the menu's been created with tastemakers not tourists in mind.
How so? Take seafood-restaurant-staple fruit de mer for example. With tongue firmly in cheek, at Redhook it comes in both 'East London' and 'West London' versions, the latter laden with lobster, oysters and king crab legs, the former with whelks and seafood greens.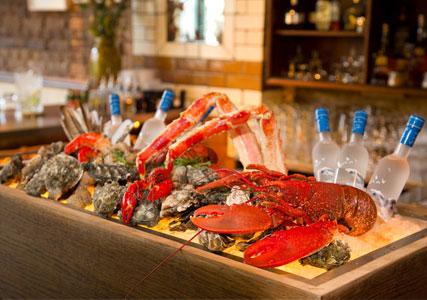 What do you recommend? The scallops. Above all else, the scallops. By all means, order the buttery crab linguini and the delicious seared halibut. Definitely make room for a couple of oysters (we liked them served with simple shallot vinegar best), and do try a side order of Redhook Salad. If you've got room, there's all manner of steaks to choose from, but you must eat the scallops and you must eat a large portion. Served with chorizo, red pepper and parsley oil, we have a feeling it's just about the unhealthiest way to eat them, but the extra calories are worth it for the taste.
And to drink? There's a great range of wines by the glass, carafe and bottle, but make no mistake, this place is all about the cocktail. There are plenty of 'girly' options (the bartender's words, not ours), all served in dinky vintage glasses with strawberries and champagne, but also an impressive number of options your boyfriend won't be embarrassed to knock back either. If you're feeling brave, ask for Redhook's version of the Bloody Mary – it's a rather alarming green colour and uses cucumber and gin rather than tomatoes or vodka, but you won't have tasted anything quite like it before. Hick!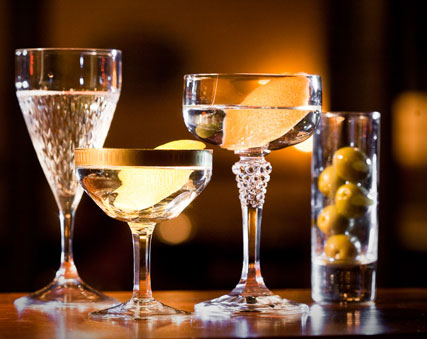 Details: Redhook is open Monday to Wednesday from midday to 4pm and then 6pm to midnight. On Thursdays and Fridays, you can eat and drinks from midday all the way through until 1am and on Saturdays it's 6pm until 1am.
SPECIAL OFFER: Eat before 10 July and you'll enjoy 10% off the bill!