Turns out, having sex is actually good for mood, fitness levels, and marital satisfaction
You asked, we answered.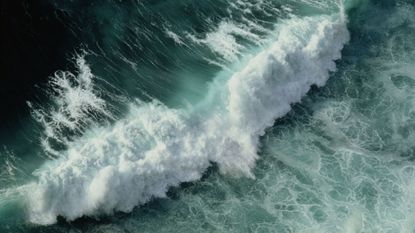 (Image credit: Getty Images)
Ever wondered: is it important to have sex? From emotional benefits to physical perks, sex experts have long hailed sexual intimacy as a surefire way to boost your health.
That said, when we asked three top industry experts for their take on whether sex is actually important, the response was... well, mixed.
While everyone's libido and sex life will be different, you're not alone if you assume everyone is having more sex than you. According to one Hims & Hers sex report, 81% of Brits assume other people are having sex once a week or more, when in fact, only 45% of them actually do. But, is there a magic number when it comes to how often we should be having sex? Does it even matter if we're doing it or not? And does self-pleasure count? (If so, our guide to show to masturbate might come in handy, here).
To read the answers to all of this and more - keep scrolling.
Is it important to have sex? Your expert-led guide
Sex has been scientifically proven to offer physical and mental health benefits. A 2021 study, for example, found that anxiety and depression were significantly lower in those that were sexually active during the Covid-19 lockdown, compared to those who weren't getting it on. Research published in the British Medical Journal has also shown that having sex - and an interest in it - can be a boost to health in middle age and later life.
"Sex can build intimacy with a partner, which strengthens the bond whether in a relationship or dating someone," explains Alex Griffiths, co-founder of sex-care brand Roam. However, libido plays a big part - "it varies between individuals so the importance of it varies depending on how someone feels and what makes them happy."
Erika Lust, a leading producer of ethical porn, agrees: "Sex is as important as you need it to be." As Lust points out, the ways we enjoy intimacy look different for each person. "Both folk who enjoy sex and want it actively in their lives and relationships, and those who enjoy intimacy from a detached experience of sex are just as valid," she stresses.
Is it a problem if you're not having sex?
So, is it a problem if you're not having sex? Again, it depends on your circumstances, preferences and libido. "The importance of sex varies between individuals both in a relationship or single, and only becomes a problem if it causes issues in your relationship or in yourself, or if there's a sudden change in your sex life," says Griffiths. "If you are asexual or have a very low sex drive, as long as this isn't impacting your relationship, then there isn't a problem," she adds.
While it's down to the individual what sex means to them, sexual intimacy in relationships has been found to positively impact the bond between couples. Research published in 2017, reported that married couples who reported high levels of "sexual afterglow" after having sex, also recorded high levels of marital satisfaction. There are also plenty of experts out there who say it's not just all about the sex - acts such as hugging after sex and spending quality time together can also strengthen a couple's bond. As Lust puts it, intimacy will mean something different to each person.
"The essential thing in a relationship is that there is communication, consent and listening," says Lust. "As long as these factors exist, the people involved in the relationship will be able to develop the model of sexual dynamics that is most appropriate and convenient for them at that moment."
Interestingly, the Hims & Hers Let's Talk About Sex report also found that the majority of respondents didn't name "having more sex" as something they'd like to improve about their sex lives. Instead, they were more interested in trying out sex trends. "Not everyone likes the same things, and that's what makes sex fun," enthuses Lust. "What's most important is to check in on what everyone involved in the action, be it solo or partnered, likes and wants to try out…at the end of the day pleasure is to be celebrated, and you feel empowered when you do so."
It is important to remember that sex isn't always about the act, highlights Griffiths. "It is about feeling close and connected to someone. The build up and foreplay and even communication after is just as important as the act itself."
Accredited psychosexual and relationship therapist and LELO UK sex expert Kate Moyle, points to a 2007 study that identified 237 reasons as to why people said they had sex. This highlights the idea that to look at sex as something purely physical is very limiting, she explains. "We also don't have to reap the benefits of sex only if we are partnered," she says. "Solo sex can offer feel-good neurochemical releases which can buffer the stress hormone cortisol and can have benefits such as helping sleep, but importantly pleasure can also be a part of our self-care routine, building a positive relationship with our bodies and quite simply doing something that makes us feel good."
"Reducing sex to purely intercourse can be really limiting to our sex lives and is a very heteronormative model for understanding sex," adds Moyle. "One of the best things we can do for our sexual wellbeing is to be curious and to make pleasure the marker of sexual satisfaction, not a particular act."
Griffiths rebuffs the idea that there is a set number when it comes to how much sex we should be having. "The idea that you need to be having a standardised amount of sex is a myth, as libido really varies from person to person," she says. It can fluctuate with many factors such as stress, your mood, energy levels, alcohol intake, diet and menstrual cycle, she explains. Because of this, the amount you have sex in a relationship can fluctuate too.
Lust sums it up simply and honestly: "sex is deeply personal, and it's impossible to put a number on how much sex someone should have." So, the bottom line? Don't stress it when it comes to sex, explore and don't be constrained by a set definition or number. It's all about the enjoyment after all.
Shop MC UK's go-to sex toys now
LELO's Smart Wand has ten massage settings - which you can use to pleasure yourself or a partner in the bedroom or the shower - it's fully waterproof. Just remember to pop it on charge.
Made from natural ingredients, vegan and water-based, this lube is advertised as "natural wetness in a bottle." Speaking of the bottle, it's beautiful enough to take pride of place in any shelfie.
Celebrity news, beauty, fashion advice, and fascinating features, delivered straight to your inbox!
Amy Sedghi is a freelance journalist, specialising in health and fitness, travel, beauty, sustainability and cycling.
Having started her career in The Guardian newsroom working with an award-winning team, Amy's proud to have reported on a variety of topics, speaking to a range of voices and travelling far and wide to do so. From interviews on ski lifts to writing up breaking stories outside courtrooms, Amy is used to reporting from a range of locations (she's even been known to type up a story in a tent).
She also loves being active, spending time outdoors and travelling - with some of her favourite features she's worked on combining all three. Cycling and eating her way round the Isle of Man, learning to sail on the Côte d'Azur and traversing the Caminito del Rey path in Spain are just some of her highlights.
Covering a diverse range of subjects appeals to Amy. One minute she may be writing about her online styling session with Katie Holmes' stylist and the next she's transporting readers to the basketball courts of Haringey where she joined a group trying to lower knife crime in the capital.
While at university, Amy was awarded The Media Society bursary. Following her stint at the Guardian, Amy worked at Google and as well as writing for Marie Claire, she regularly contributes interviews, features and articles to National Geographic Traveller, The Guardian, The Independent, The Telegraph, Stylist, Refinery29, Glorious Sport, Cycling Weekly and Rouleur.
When she's not writing, Amy can be found trying to get through her towering stack of books-to-read, cycling down at Herne Hill Velodrome or looking for the next place to eat and drink with friends.