Botox may diminish your emotions
The anti-wrinkle jab that makes it hard to frown is leaving users unable to show their feelings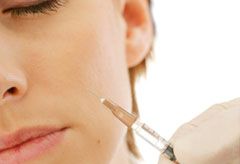 The anti-wrinkle jab that makes it hard to frown is leaving users unable to show their feelings
It is renowned for taking years off a person's age by smoothing away wrinkles, but beware as Botox may also harm your social and emotional life.
By stopping the face from frowning, the anti-wrinkle jab makes patients appear cold and emotionless when reacting to sad news, reveals new research.
'If people seem slow in reacting to what they are being told, it is likely to be interpreted as a lack of sympathy or interest,' says psychologist David Havas at the University of Wisconsin-Madison.
Furthermore, this inability to visibly connect or empathize with a situation is believed to deaden a user's emotional reactions and effect longterm development of feelings.
'Blocking facial expressions diminishes the experiences of emotion,' continues David Havas. The research measured how fast it took for 40 volunteers to react to emotional statements, both before and after Botox.
It took significantly longer to react to negative scenarios after receiving the anti-aging jab, which costs £200. Emotions just don't register as easily when sadness and anger muscles have been paralyzed.
This is the first study to suggest that Botox affects the ability to understand the emotional content of language.
Celebrity news, beauty, fashion advice, and fascinating features, delivered straight to your inbox!