9 skincare products skin experts think are so good, they use them in their own routines
These hardworking formulas are expert-approved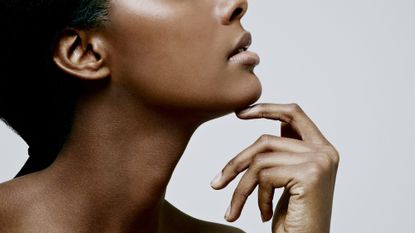 (Image credit: Getty Images/Jonathan Storey)
As a beauty editor and someone who has always been slightly obsessive about skin health (something that I'm sure those with acne can relate to) one of my favourite parts about my job is getting the chance to chat to experts in the world of skincare. From dermatologists and GPs to chemists and product developers, I love having the opportunity to pick the brains of people who are leading the way in their field. And while the access to all of that expertise is invaluable, there's something that I've been wondering for a while: what skincare products do dermatologists genuinely rate enough to use on their own skin?
Of course, much like with beauty editors, recommendations are deeply personal—and so just because a skin expert uses something in their own routine, it doesn't mean it will work for your skin, whether you have rosacea or eczema. But, even so, the journalist within me never passes up the chance to get a little personal. Ahead, I speak to five skincare experts to get their genuine recommendations. Consider this your dermatologist-approved skincare shopping list.
1. The Inkey List Hyaluronic Acid Serum
The Inkey List Hyaluronic Acid
Kicking things off by proving that not all dermatologist-approved skincare products are going to be budget-breaking, Dr Kemi Fabusiwa, an NHS Doctor and skin specialist, swears by this affordable hyaluronic acid for hydration. "Hyaluronic acid is a naturally occurring substance in the skin that attracts and retains moisture, providing hydration and plumping effects," explains Dr Fabusiwa. "The Inkey List's Hyaluronic Acid Serum is a lightweight formula that can improve skin hydration and texture. It is suitable for all skin types, including sensitive skin and the price point is also super affordable."
2. Skinceuticals C E Ferulic
SkinCeuticals C E Ferulic
A cult product in the beauty community, this is one of my personal favourite serums, so knowing that it's doctor-approved means I can continue to justify that eye-watering price tag. "Vitamin C is a potent antioxidant that helps protect the skin against free radicals, which can cause damage and premature ageing. It also promotes collagen synthesis, brightens the skin, and reduces hyperpigmentation," says Dr Fabusiwa. "The addition of vitamin E and ferulic acid in the Skinceuticals formula enhances the stability and effectiveness of the vitamin C."
3. Medik8 Crystal Retinal Serum
Medik8 Crystal Retinal 1 Serum
Knowing where to start when it comes to retinol products can feel overwhelming, but luckily this retinal (think of it as the next step from retinol) comes approved by Dr Marisa Garshick, Certified Dermatologist. "This retinaldehyde helps to improve overall skin tone and texture associated with breakouts and works quicker than other commonly used retinols," says Dr Garshick. "By helping to regulate skin cell turnover, it can reduce the appearance of pores and the double-encapsulation system and incorporation of glycerin and hyaluronic acid makes it gentle on the skin and helps to minimise irritation."
4. Skin Proud Serious Shade Lightweight Hydrating SPF50+ Sun Serum
Skin Proud Serious Shade Lightweight Hydrating SPF50+ Sun Serum
Unsurprisingly, SPF recommendations were in abundance from our skin experts and Dr Garshick, who is also a consultant for Skin Proud, rates this affordable formulation. "I love that this ultra-lightweight sunscreen offers broad-spectrum SPF 50+ coverage, while still absorbing easily without leaving behind a white cast," explains Dr Garshick. "It contains key ingredients like ceramides and antioxidant-rich acerola cherry extract and spirulina to leave the skin glowing and protected."
5. Harborist Balm-Gel Cleanser
I'm always interested in the cleansers that skin experts swear by, typically finding that they tend to opt for basic, no-frills formulations. Pippa Harman, Cosmetic Scientist and Formulator and Co-Founder of Renude, swears by this super-gentle formulation. "It's perfect for removing all sunscreen, make-up and gives great slip for facial massage," says Harman. "The founder Kate has been so dedicated to creating products that work for sensitive skin that this product has undergone additional testing and has been shown to be as gentle as water for cleansing the skin."
6. SVR Sensifine Nutri-Baume
Oily or combination skin types will appreciate Harman's recommendation for a lightweight daily moisturiser. "I have combination skin, so moisturisers need to be able to nourish without being too heavy or greasy," explains Pippa. "This product is really minimal, so great for supporting stronger active ingredients, and the texture is rich but absorbs so quickly and doesn't congest or block pores."
7. CeraVe Moisturising Lotion
CeraVe Moisturising Lotion
I speak to a lot of skin experts in my work as a beauty editor and there's one brand that comes up time and time again in their list of recommendations—CeraVe. Consultant Dermatologist, Dr Emma Wedgeworth mentioned this cult moisturising lotion as one of her recommendations. "It's just a really great barrier-boosting moisturiser that's suitable for the face and body and can be used on the whole family," Dr Wedgeworth explains.
8. La Roche-Posay Anthelios UVMune 400 Invisible Fluid SPF50+ Sun Cream
La Roche-Posay Anthelios UVMune 400 Invisible Fluid SPF50+ Sun Cream
This is one of my most-used SPFs personally, and I always recommend it to anyone looking for a brilliant daily sun cream. Luckily, I'm in good company as this SPF comes dermatologist-approved—both by Dr Wedgeworth and other skin experts in the industry. "It's a super light, easily absorbed fluid with incredible broad-spectrum protection," says Dr Emma. "It's so versatile and equally effective for day-to-day protection as it is at the beach."
9. CeraVe Blemish Control Gel
CeraVe Blemish Control Gel
I've spoken to so many dermatologists about the best products for spots, and oftentimes it's prescribed treatments that they really rate for making a long-term difference to acne-prone skin, so I'm always keen to find out which over-the-counter treatments they truly rate. Consultant Dermatologist, Dr Alexis Granite rates this targeted formulation from CeraVe to control (not cure!) breakouts. "This targeted gel is formulated with emollients, such as ceramides and anti-inflammatory ingredients to reduce the risk of irritation," says Dr Granite. "In addition, MVE technology means ingredients are released slowly over time so hydration is maintained throughout the day."
Celebrity news, beauty, fashion advice, and fascinating features, delivered straight to your inbox!
Mica Ricketts is a freelance beauty editor and contributor to Marie Claire. She has written for titles including Refinery29 and Who What Wear UK, and also works with beauty brands on content messaging and marketing copy. She was previously Who What Wear UK's beauty editor. As someone that has tried basically every acne product on the market, she has a particular passion for debunking skincare myths and finding products that work. Plus, with two small children at home she is all about time-saving beauty routines that boost glow and disguise dark circles.