Rape victims fear being 'demonised' by media
Young women are failing to report rape crimes due to a fear of being vilified in court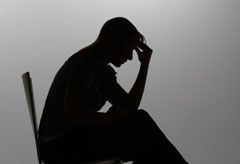 (Image credit: REX)
Young women are failing to report rape crimes due to a fear of being vilified in court
The head of the Crown Prosecution Service, Alison Saunders, says jurors' preconsceptions about women affect the way they consider evidence in rape cases.
The CPS chief expressed her concerns about the way women are portrayed in the media, saying they were demonised because of stereotypes, especially those women who had been drinking or those who have beensexually assaulted by their partner.
'If a girl goes out and gets drunk and falls over they are almost demonised in the media,' she says. 'If they become a victim, you can see how juries would bring their preconceptionsto bear.'
Ms Saunders explained that prosecutors and detectives involved in rape cases can give advice and direction to make jurors think twice, but this often comes too late.
She is calling for a wider debate on the subject insisting: 'We need to encourage people to come forward so it is not something you will be vilified for.'
She added that it is important that jurors come to a case with genuinely open minds.
Celebrity news, beauty, fashion advice, and fascinating features, delivered straight to your inbox!