Murdoch offers Dowlers m for phone hacking
Rupert Murdoch has offered the family of Milly Dowler a payout of £3m following revelations that her mobile phone was hacked and voicemails deleted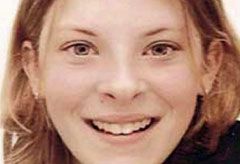 (Image credit: PA Photos)
Rupert Murdoch has offered the family of Milly Dowler a payout of £3m following revelations that her mobile phone was hacked and voicemails deleted
Rupert Murdoch has offered the family of Milly Dowler a payout of £3m following revelations that her mobile phone was hacked and voicemails deleted.
Murdoch's News International has made the offer to the family of murdered schoolgirl in an attempt to draw a line under the phone hacking scandal.
The payout, to be divided between Milly's family and charities designated by them, follows a meeting between Murdoch and the teenager's parents this summer when he repeatedly apologised for the News of the World's interception of Milly's voicemails.
Mark Lewis, the Dowlers' lawyer, said of the media mogul at the time: 'He was very humbled and very shaken and very sincere. I don't think somebody could have held their head in their hands so many times and say that they were sorry.'
In July, it was revealed that a private investigator accessed Milly's mobile phone on behalf of the newspaper, following her disappearance in March 2002, and that messages were deleted from her phone, giving her family false hope that she was still alive.
This was a tipping point in the phone hacking scandal, unleashing a wave of public anger and disgust, which ultimately led to the closure of the NOTW.
Chris Bryant, the Labour MP, says: 'It's the least they could do in the circumstances. Let us remember that News International have known all along that News of the World hacked into Milly Dowler's phone and deleted messages which led her family to believe their daughter was still alive. That is playing God with people's lives.'
The Independent Police Complaints Commission will continue its investigation into claims that a detective from Surrey Police passed information from the Dowler murder investigation to the NOTW.
Celebrity news, beauty, fashion advice, and fascinating features, delivered straight to your inbox!