Fifty Shades of Grey: How to write your own erotic fiction
Dream of writing your own Fifty Shades? Find out how to get started, published and be a literary phenomenon with help of our expert writer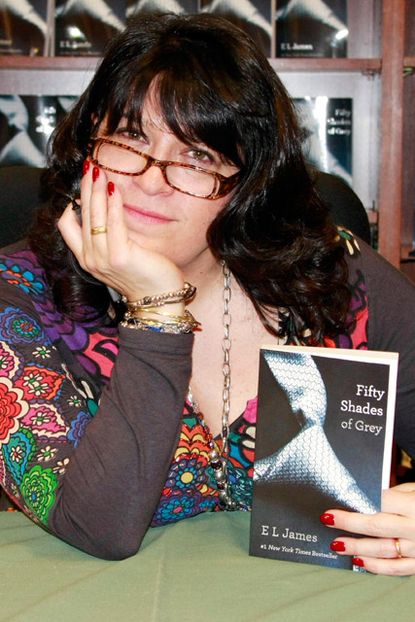 (Image credit: Rex Features)
Dream of writing your own Fifty Shades? Find out how to get started, published and be a literary phenomenon with help of our expert writer
Has the huge success of Fifty Shades of Grey inspired you write your own naughty novel? We've enlisted the help of Tiffany Reisz, author of The Prince, to share her essential tips on writing erotic fiction.
EROTIC FICTION MASTER CLASS HOSTED AT MARIE CLAIRE'S TWITTER
Getting started Tiffany explains that inspiration can come from many sources and the more you read yourself the more inspired you'll become. She says: 'A real writer never lacks for inspiration. The main problem is having too much inspiration and not enough time to use it. I find my inspiration in biblical stories, in mythology, in my friends.'
Of course, if your goal is to follow in Fifty Shades of Grey's fetish footsteps then you already have the backdrop for your book. And, as an erotic fiction writer herself, Tiffany is understandably keen to champion this, adding: 'Right now the media and the public at large has just realized how popular BDSM and erotica are. Women are feeling more comfortable coming out and saying, "Yes, I read it" and "Yes, I do it."'
Creating characters 'There are no stereotypical gender roles in BDSM,' says Tiffany. 'The genders of BDSM are submissive and dominant. There are male submissives and female dominants. I have every strip of kinkster in my books. I love them all.'
But deciding on whether your character is one or the other isn't the only thing you need to be concerned with, Tiffany stresses they need to be 'four-dimensional,' adding: 'You should know or at least want to know everything about that person's life from the very beginning - childhood memories, teenage drama, sexual fantasies and heartbreaks. The more layers you give your character, the more your reader will want to peel back those layers.'
RYAN GOSLING IS HOT FAVOURITE FOR FIFTY SHADES OF GREY ROLE
How to keep going Hate what you've been writing? That's a good sign according to Tiffany. 'I feel this way every book I write' she says. 'Every single book I've written and had published had at least one false start that required killing a bare minimum of 10,000 words. Even if you truly don't know where your book is going, you can still sit down and write.'
What to do when you've finished Be brave and unleash your literature to the world, but first Tiffany suggests giving a finished draft to a slightly mean and brutally honest friend or family member. Then, crucially, you need to take their advice on board. 'When your book is as good as you can get it, start querying agents. Agents want writers. They aren't looking to reject anyone,' adds Tiffany.
'My tip to all aspiring writers: Don't persue this career unless it's the only thing you want to do. You can't be half-hearted about it. This can't be a hobby. My books are my life.'
The Prince (from the Original Sinners series which also includes The Siren and The Angel) by Tiffany Reisz, £6.99, Mills &Boon is out now is available from millsandboon.co.uk
30 THINGS YOU DIDN'T KNOW ABOUT FIFTY SHADES OF GREY
EDDIE REDMAYNE EYES UP FIFTY SHADES MOVIE ROLE
Celebrity news, beauty, fashion advice, and fascinating features, delivered straight to your inbox!