Whitney Houston's relatives claim she was murdered
The coroner has received murder investigation demands into the death of the icon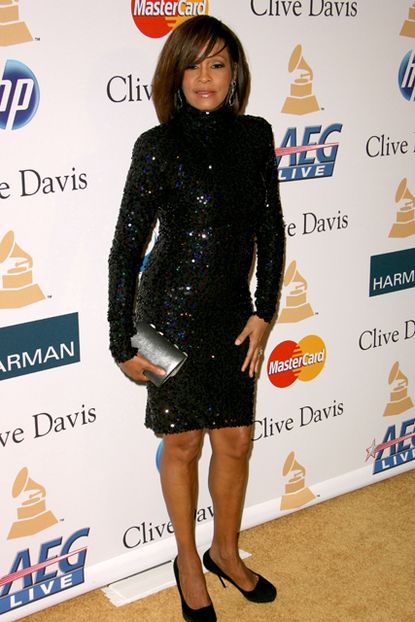 (Image credit: REX)
The coroner has received murder investigation demands into the death of the icon
Members of Whitney Houston's family have allegedly said that the singer was murdered, it has been reported.
The coroners investigating Whitney Houston's death have apparently been receiving calls and emails from people claiming to be her relatives and demanding that a murder investigation be opened in light of her death, American website TMZ.com reports.
It has been alleged that Whitney's death was no accident and the callers even go as far as saying that the crime was carried out by the singer's family.
WHITNEY HOUSTON FOUND DEAD AT 48
Some of the callers claim to be relatives of Houston while others say they are from the family of her ex-husband Bobby Brown, 43.
Despite the tip-offs, Houston's tragic death is still likely to be ruled as an accident. E! News reports that officials have failed to uncover any evidence to suggest otherwise.
One source told reporters: 'She has no marks on her body whatsoever to indicate a struggle, and she was the furthest thing from trying to kill herself.'
WHITNEY HOUSTON A RETROSPECTIVE
Celebrity news, beauty, fashion advice, and fascinating features, delivered straight to your inbox!