Two charged with Joss Stone robbery and assault plot
Police have confirmed the men will stand trial after being arrested near the singer's Devon home yesterday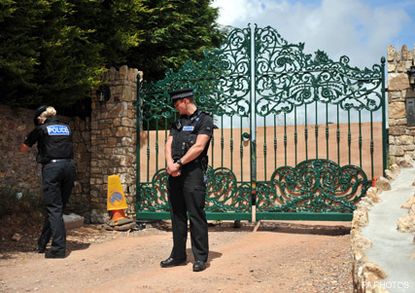 (Image credit: PA Photos)
Police have confirmed the men will stand trial after being arrested near the singer's Devon home yesterday
Two men have been charged with conspiracy to commit grievous bodily harm and Rob British singer Joss Stone, after being arrested near the singer's Devon home yesterday.
Police have confirmed the pair - Kevin Liverpool, 33, and 22-year-old Junior Bradshaw – will appear before Exeter Magistrates' Court on Thursday.
'Both have been charged with conspiracy to commit robbery and conspiracy to commit grievous bodily harm,' a spokesman said of the Manchester-born men in a statement.
The suspects were discovered yesterday morning close to Stone's Devon home in Cullompton, in a car containing with swords, rope, forensic-style overalls and a body bag.
'It looks like this pair had an A-Z of what they were planning to do,' one source told the Telegraph yesterday.
'A body bag, swords and maps of where she lives in mid Devon were recovered. It looks like they were going to do her really nasty harm if they didn't get what they wanted.'
Yesterday, friends of the 24-year-old Super Duper singer, who has amassed a £9 million fortune after shooting to fame in America, said the singer was 'in shock' but determined not to let the worrying events get the better of her.
'It's come as a bit of a shock to her but she's determined it won't affect her plans. She's being kept informed by the police,' one insider told the Sun.
And the star herself has been quick to reassure fans she's 'absolutely fine.'
'I'd like to thank everyone for their concern but I'm absolutely fine and getting on with life as normal while the police continue with their enquiries,' Joss said in a statement.
Celebrity news, beauty, fashion advice, and fascinating features, delivered straight to your inbox!