Twilight actor Taylor Lautner karate kicks Kanye West
Taylor stands up for rumoured girlfriend in a bizarre show of strength on talk show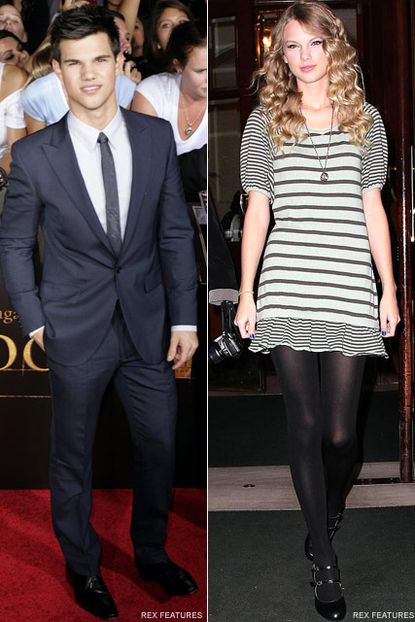 (Image credit: Rex Features)
Taylor stands up for rumoured girlfriend in a bizarre show of strength on talk show
Twilight heartthrob Taylor Lautner showed fans what he really thought of Kanye West, by karate kicking a mannequin of the singer on live television.
The New Moon star, who was appearing on US show Saturday Night Live, took the chance to defend American superstar Taylor Swift.
The country singer was sensationally interrupted by Kanye West during her acceptance speech at the VMA's, with the rapper storming the stage and telling a shocked audience Beyonce should have won the award.
And so when the opportunity for payback arose, karate pro Mr Lautner grabbed it with both hands.
'You messed with the wrong Taylors,' he shouted, as he karate kicked a mannequin of Kanye.
And that's not all. The teen star also confirmed a romance may well be on the cards.
When asked if there was anyone special in his life, sheepish Mr Lautner replied, 'I've become close with a singer named Taylor Swift'.
What do you think of Taylor's karate skills? Or his new relationship? Let us know your thoughts in the comments box below.
SEE ALL THE TWILIGHT PICS HERE
ARE YOU THE ULTIMATE TWILIGHT FAN? TAKE OUR QUIZ HERE!
Celebrity news, beauty, fashion advice, and fascinating features, delivered straight to your inbox!