The Beckhams prepare for baby number four
It's thought David and Victoria's longed for girl could be on the way this afternoon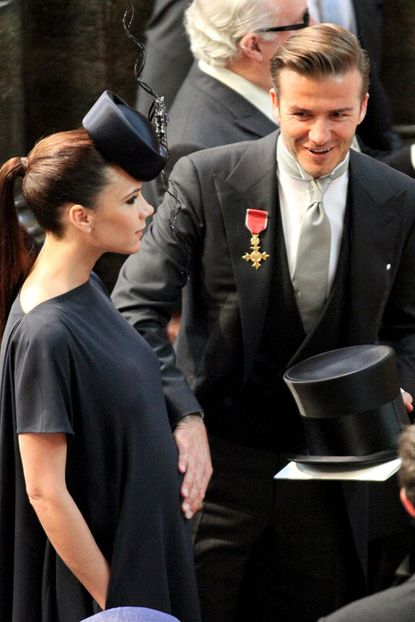 (Image credit: Rex Features)
It's thought David and Victoria's longed for girl could be on the way this afternoon
David and Victoria Beckham are due to become parents again for the fourth time this afternoon, the excited footballing star has confirmed.
Speaking at a launch event for his US LA Galaxy club yesterday, Becks revealed he and Mrs B just can't wait to welcome their new arrival.
DAVID AND VICTORIA BECKHAM: RELATIONSHIP IN PICS
And to celebrate, the couple have bedecked their LA pad in pink, to welcome their tiny baby girl into the world.
'We're really excited,' he revealed of the birth of their fourth child.
'You know, it's a whole new different thing for us. To have so much pink in the house, lilac in the house, and dresses.
'You know all the clothes ready, the room's ready, so we're all ready for it and all excited.'
David also spoke of the special significance of the baby's 4th July due date – which is their wedding anniversary.
'We got married on the Fourth of July, 12 years ago, Monday, so it's a special day for us, it always has been and always will be.'
Becks also spilled the beans on the Duke and Duchess of Cambridge's impending trip to LA, but said it's unlikely he and Victoria will be able to make any of the events held in their honour.
'They're only here for two days, short stay, and their schedule is always really so jammed packed, but I know there is a couple of events, one that we're invited to, but unfortunately I don't think we will be able to make it just because I have a game the night after, so I'm not allowed to go to events the night before a game.'
DAVID AND VICTORIA BECKHAM: RELATIONSHIP IN PICS
Celebrity news, beauty, fashion advice, and fascinating features, delivered straight to your inbox!