4 Things You Need To Know About Last Night's Super Bowl (If You're Not American)
Gisele's husband won it, don't ya know?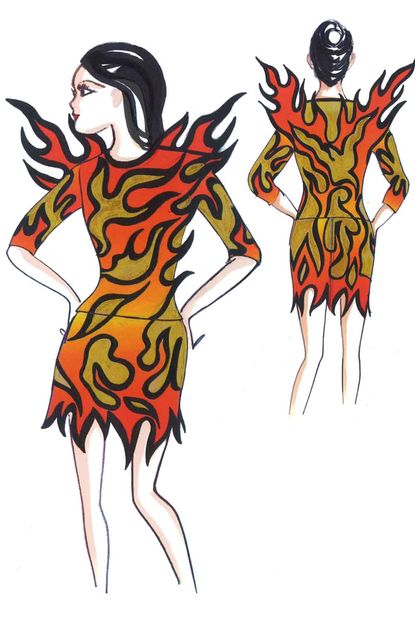 Gisele's husband won it, don't ya know?
Gisele's Husband Won The Whole Thing The name Tom Brady doesn't mean tons to the average Brit, but say that name on US soil… Mr Gisele Bundchen captained the New England Patriots to Super Bowl victory, which is a very big deal to Americans. As clichés go, he's the jock of all jocks, complete with supermodel wife and two adorable sons, all clad in matching Pats jerseys. The pressure on Brady is insane - one year his team lost and the sh*t hit the fan. Big time.
Katy Perry Wowed At Half Time You know you've made it as a global superstar when you ride into your Super Bowl halftime show gig atop a giant gold lion. Following in the footsteps of Beyonce, Bruno Mars and Madonna, it was Katy Perry's turn to take the spotlight this year, wearing flaming Jeremy Scott and Moschino, no less. 'I wanted something strong, powerful, and iconic for Katy's entrance,' Jeremy says of her girl-on-fire opening look. Katniss Everdeen would be seriously proud.
See Jeremy Scott's dress sketches in the gallery above.
The Adverts Were As Important As The Game Itself Weird, right? But with 112 MILLION telly viewers, this is the biggest commercial opportunity in the world. American corps use the stage as an opportunity to unveil their new campaign faces – cue Kim Kardashian's selfie-tastic new ad for T-Mobile.
The Entire Population Gets Really, Really Into It… The atmosphere is electric and the entire stadium gets packed with celebs. In the outside world, everyone who couldn't get tickets watches on TV, including Taylor Swift's cat Olivia Benson who was on hand to deliver Insta-replays of key match moments. Video here.
See more pictures from the Super Bowl in the gallery above.
Celebrity news, beauty, fashion advice, and fascinating features, delivered straight to your inbox!