Shocking pic of Whitney Houston lying dead in her coffin published
The National Enquirer has published an upsetting photo of Houston inside a New Jersey funeral home on its front cover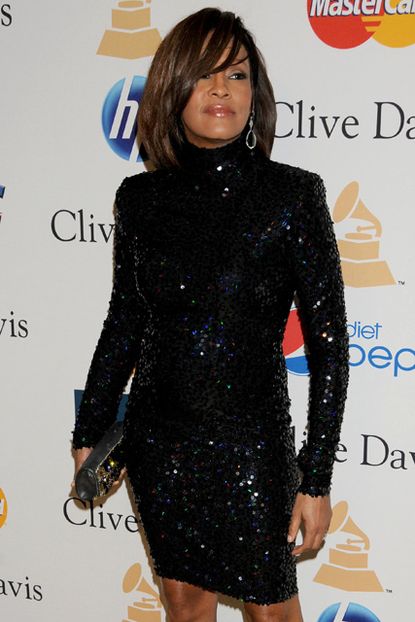 (Image credit: Rex)
The National Enquirer has published an upsetting photo of Houston inside a New Jersey funeral home on its front cover
A shocking photo of a dead Whitney Houston lying inside an open coffin as been published in the United States.
Tabloid magazine the National Enquirer has printed the upsetting picture on its front cover with the headling: 'Whitney: The last photo!'
The picture was taken inside the Whigham Funeral Home in Newark, New Jersey, where her family attended a private service last Friday on the eve of her funeral.
WHITNEY HOUSTON'S FUNERAL TAKES PLACE
The pic, which we will not re-publish, shows Whitney lying in the open gold casket wearing a purple dress, a diamond brooch and earrings.
The tabloid also claims that Whitney was buried wearing $500,000 worth of jewellery and gold slippers on her feet.
Unsurprisingly, the publication of such a distressing photo has caused outrage among Whitney fans, but it's not the first time the National Enquirer has been so insensitive, in 1977 it famously printed a photo of Elvis in his coffin.
What do you think about the publication of the photo? Let us know in the comment box below...
Celebrity news, beauty, fashion advice, and fascinating features, delivered straight to your inbox!