Ryan Giggs named as superinjunction footballer
The sports star's affair with Imogen Thomas was outed in Parliament, after a month-long battle for privacy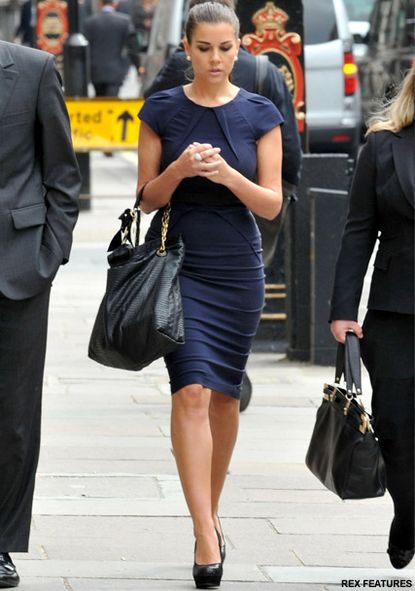 (Image credit: Rex Features)
The sports star's affair with Imogen Thomas was outed in Parliament, after a month-long battle for privacy
After a long-standing battle for privacy, Manchester United star Ryan Giggs was yesterday unmasked as the footballer at the centre of the superinjunction row.
The shamed sports star was named by MP John Hemming, who used Parliamentary privilege to reveal Giggs had obtained the legal order, to prevent details of an alleged affair being published.
The footballer is alleged to have conducted an affair with Welsh glamour model – and Big Brother star – Imogen Thomas, after meeting her in a nightclub last September.
It's thought Giggs took out the controversial injunction after the affair ended, to prevent publication of his name or any details surrounding the relationship with the former Miss Wales beauty, and protect his lucrative, family man image.
Reports suggest the footballer has spent upwards of £150,000 trying to cover up his affair in the legal wrangle - which has run on for months.
But at the weekend, the footballer's privacy fight finally began to unravel, after Scottish paper the Sunday Herald printed a picture of the star on the front page, with just a thin black band across his eyes, and the word censored in capital letters.
It's thought as many as 75,000 users also publicly named him on Twitter .
On Monday, despite most of the country already knowing his identity, the controversial gagging order was upheld in two separate hearings, as different judges ruled the matter should still remain private.
But yesterday MP John Hemming took matters into his own hands, publicly outing Ryan Giggs in Parliament.
'Mr Speaker, with about 75,000 people having named Ryan Giggs it is obviously impractical to imprison them all,' he said, during a debate on the topic.
Yesterday, Prime Minister David Cameron also commented on the matter, branding the recent trend for superinjuntions 'unsustainable.'
'It is rather unsustainable, this situation, where newspapers can't print something that clearly everybody else is talking about,' he told Daybreak, 'but there's a difficulty here because the law is the law and the judges must interpret what the law is.
Giggs - who was pictured on the football pitch with his wife Stacey Cooke, and two children over the weekend - is expected to play again tonight.
What are your thoughts on the super-injunction scandal? Should Ryan Giggs have retained his right to privacy? Or was John Hemming right to unmask him? Let us know in the comments box below
Celebrity news, beauty, fashion advice, and fascinating features, delivered straight to your inbox!