Peaches Geldof announces she's pregnant with second child
Peaches Geldof and her husband Tom Cohen are delighted to be expecting a baby boy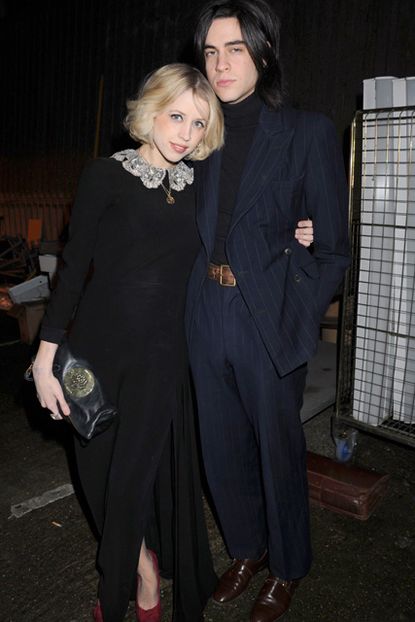 (Image credit: Rex)
Peaches Geldof and her husband Tom Cohen are delighted to be expecting a baby boy
Peaches Geldof only gave birth six months ago but she's just confirmed baby number two is on the way. The 23-year-old is three and a half months pregnant and has already chosen the name, Phaedra, for her son.
The news came as a 'shock' to Peaches and her husband Tom Cohen and she's admitted that she's somewhat panicked by the prospect of having two babies so close together.
She told Hello magazine: 'I did have a momentary panic and go, "Oh my God, we're going to have a one-year-old and a one-month-old! How will we cope?"'
But Peaches was quick to stress Tom calmed her, adding: 'Tom was so supportive and relaxed, it banished my doubts and I started imagining the two boys growing up together as the best of friends. There are massive benefits to having two children so close together.'
The couple's first son, Astala, was born in May and shortly after the birth, Peaches realized she'd been craving sour sweets like she did during her first pregnancy. It was this that prompted her to take a pregnancy test.
Following the news, Peaches said she's delighted: 'I may be only 23 and the only one of our friends who's married, got a baby on the way and is on the verge of moving to Surrey, but it's a life I always dreamed of and I couldn't be happier.'
Congratulations Peaches and Tom!
PIXIE GELDOF RUMOURED TO BE DATING HARRY STYLES
Celebrity news, beauty, fashion advice, and fascinating features, delivered straight to your inbox!