Naomie Harris reveals 'top secret' James Bond audition
The Brit actress has confirmed she is in the running to star in the upcoming filmThe Brit actress has confirmed she is in the running to star in the upcoming film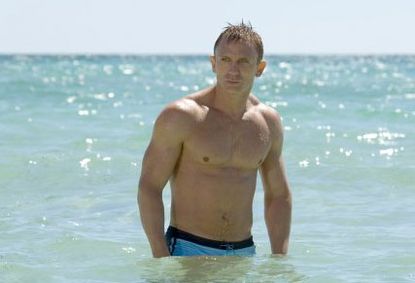 The Brit actress has confirmed she is in the running to star in the upcoming filmThe Brit actress has confirmed she is in the running to star in the upcoming film
British actress Naomie Harris has confirmed she is in the running to star in the next James Bond movie, after taking part in 'top secret' auditions for director Sam Mendes.
But despite reading for a part in the 23rd movie - which was put on hold following a cash crisis, but finally given the go-ahead earlier this year – the excited Pirates of the Caribbean starlet still has no idea which character she would get to play.
'All I can say is I've met the Bond team, I've met Sam Mendes, they're all wonderful. I've auditioned for Bond,' she revealed in an interview with Radio One.
'My audition was really great actually because it's so top secret, the whole Bond thing. I hadn't realised how top secret it was.'
'I've auditioned for a lot of things before but never for something where you can't see the script, it's that secret. I auditioned with a scene from Quantum of Solace.
'You don't know what role you're going up for either, so everybody gets given a scene from a previous Bond movie,' she said.
Speaking of how she'd love to play a Bond girl with a difference, she said: 'I don't know whether it's true or not that I'm going to be an intelligent Bond girl. I don't know at all but I'd like it!
'I've been the biggest fan of Bond for the longest time. I love the Bond movies. My whole family loves it and they'd be so proud of me,' she added.
It's thought the movie, also starring action man Daniel Craig, is set to start filming later this year.
Are you looking forward to the 23rd Bond movie? Let us know in the comments box below.
Celebrity news, beauty, fashion advice, and fascinating features, delivered straight to your inbox!