Lena Dunham Has Some Advice For Us On Feminism, Sex And Weight Loss
Lena Dunham talks bad sex, feminism and bullying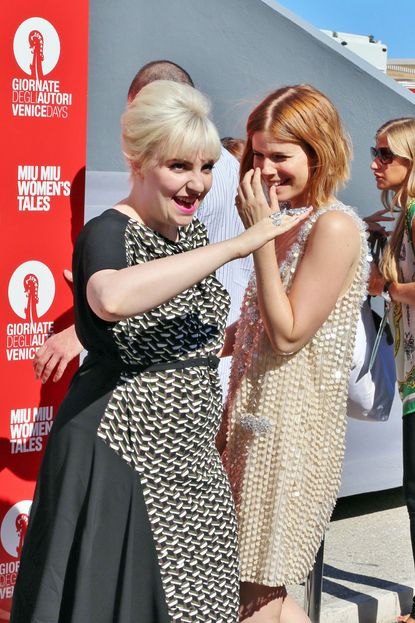 (Image credit: Rex)
Lena Dunham talks bad sex, feminism and bullying
Lena Dunham has launched a new YouTube channel overnight, dropping 12 brilliant advice-dispensing videos on topics from feminism to friendship to sex.
The actress is out to promote her new memoir / guide-to-girlhood Not That Kind of Girl (released 9th October) and is giving us a hint of what to expect by answering some of life's big questions like, 'How can I be a feminist when I love to dress like a ho,' and 'why do I always sleep with bad people.'
Like the hilarious agony aunt we never knew we needed, she reads out the real-life problems in between ordering burgers and dancing with her dog.
'I've been a bunch of different weights and being temporarily 135lbs, I was so obsessed with food,' Lena said in answer to a fan's question about being plus sized. 'I was so into counting almonds, I don't of think I got laid that entire time, whereas when I was at my biggest and running around Brooklyn in a romper, it was raining men.'
'A huge part of being a feminist is giving other women the freedom to make choices you might not necessarily make yourself,' she said of being a feminist. 'And so, just like we should respect women who cover up for reasons of shyness or modesty or religious beliefs, just as we have to allow for that, we have to allow for the women who want to walk down the street in booty shorts.'
Watch two of the #ASKLENA videos below and visit the YouTube channel
Celebrity news, beauty, fashion advice, and fascinating features, delivered straight to your inbox!