LATEST! Robert Pattinson's a Wagner fan
No, we couldn't believe our ears, either. The smouldering Twilight star has reportedly come out in support of the controversial X Factor act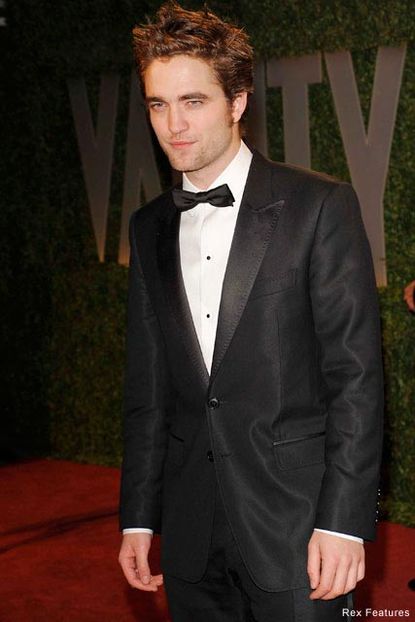 No, we couldn't believe our ears, either. The smouldering Twilight star has reportedly come out in support of the controversial X Factor act
No, we couldn't believe our ears, either. Smouldering Twilight star Robert Pattinson has reportedly come out in support of controversial X Factor contestant Wagner, revealing he'll don a 'vote Wagner' t-shirt and become a member of the audience if his filming schedule allows.
SEE ROB'S HILARIOUS STYLE HIGHS AND LOWS HERE!
The hilarious star has already revealed he is a fan of the show, but has now proved just how much, after his comments reveal his has been avidly watching the latest series of the show.
Joining the 13,000-strong army of Wagner fans, who have already set up facebook groups, Twitter feeds and even an app in support of the singer, Rob waxed lyrical on how he loves the singer.
'[Wagner's] the sort of guy you'd do a drunken duet with at a family wedding. Ilove this guy,' Rob reportedly told the Mirror.
R-Patz also added he 'respects' the eccentric Brazilian singer, and loves to watch him 'wind Simon Cowell up.'
'He doesn't have the best voice, but he enjoys what he does and I respect him for that. It's great to see him wind Simon Cowell up.
'If filming allows I'll be there and I guarantee I'll be wearing a 'Vote Wagner' T-shirt.'
Now that we'd like to see!
Would you like to see R-Patz attend the X Factor final? Let us know your thoughts in the comments box below.
SEE ROB'S HILARIOUS STYLE HIGHS AND LOWS HERE!
Celebrity news, beauty, fashion advice, and fascinating features, delivered straight to your inbox!