LATEST! Beckham baby countdown begins
A spokesman has confirmed there is still one week to go until Victoria Beckham's baby arrives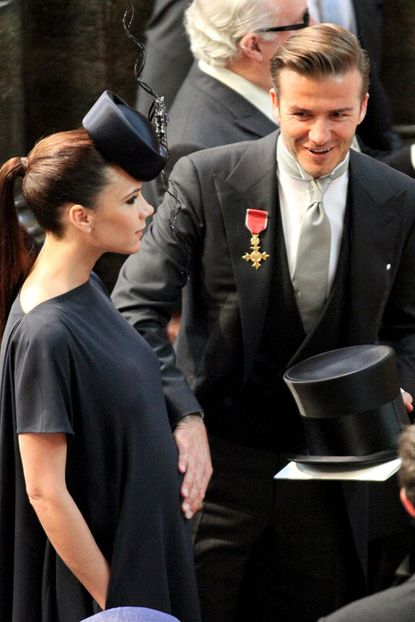 (Image credit: Rex Features)
A spokesman has confirmed there is still one week to go until Victoria Beckham's baby arrives
Yesterday we heard the birth of David and Victoria Beckham's fouth child could be just hours away, after Becks let slip the baby would be born on their wedding anniversary – July 4.
In fact rumours even hit that Victoria had given birth to a bouncing 5lbs 8oz baby girl named Felicity, at a hospital in LA.
But now a spokesman has revealed it was all a false alarm. According to the rep, Mrs B's baby was never due yesterday, but will arrive 'soon,' – sometime in 'early July'.
DAVID AND VICTORIA BECKHAM: RELATIONSHIP IN PICS
Confirming the couple were yet to welcome their first baby girl, Victoria's publicist told the Mail: 'The rumours are rubbish, Victoria has not had the baby but she will be giving birth soon.'
The rep added: 'It is no secret that Victoria will be having her baby in the U.S. - we will not be confirming the date although early July is correct.'
David's publicist Simon Oliveira also commented on the Beckham baby's due date on Twitter, telling followers: 'Contrary to certain reports, David and Victoria Beckham's baby is not due today and that was never the case....'
On Sunday, David set the rumour mill alight with talk their baby was on the way, with a cheeky hint to reporters.
'We got married on the Fourth of July, 12 years ago, Monday, so it's a special day for us, it always has been and always will be,' he said.
'We're really excited. You know, it's a whole new different thing for us. To have so much pink in the house, lilac in the house, and dresses. You know all the clothes ready, the room's ready, so we're all ready for it and all excited.'
What do you think David and Victoria will name their fourth child? Let us know in the comments box below.
DAVID AND VICTORIA BECKHAM: RELATIONSHIP IN PICS
SEE VICTORIA'S PREGNANCY STYLE PARADE
Celebrity news, beauty, fashion advice, and fascinating features, delivered straight to your inbox!