Lady Gaga sued over Japan relief bracelet
The star has been accused of pocketing extra funds, according to reports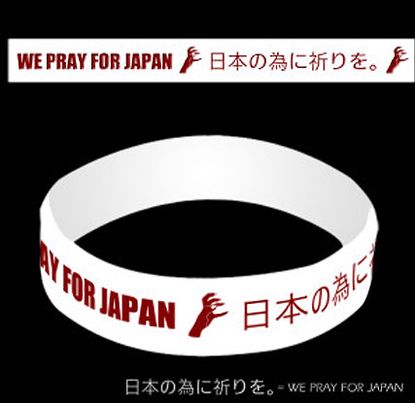 The star has been accused of pocketing extra funds, according to reports
Uh-oh. Lady Gaga is being sued for a whopping £3.1 million, according to reports, after being accused of pocketing funds collected from the sale of charity wristbands, sold to raise money for Japan.
SEE GAGA'S WEIRD AND WONDERFUL STYLE HIGHS AND LOWS HERE!
The outlandish singer designed the special Japan prayer bracelet back in March, after an earthquake and tsunami devastated the country.
Urging fans to purchase the sleek $5 red and white band – of which she claimed 100 per cent of the proceeds would go directly to Japan relief funds – Gaga Tweeted: 'It's important we help.'
But now the Lady has landed herself in hot water, after being accused of overcharging on tax and shipping costs, and keeping the extra cash.
Lawyers at US legal firm 1-800-LAW-FIRM have confirmed they are taking 'classs action' against the singer, her record company Universal and merchandising company Bravado, on behalf of all the fans who donated money, through Gaga, to the cause.
Execs allege Lady G used a 'deceptive advertising campaign' and a 'pattern of racketeering' to convince fans to buy the wristband – which raised a whopping $250,000 in the first 48 hours - online.
And court papers state they 'misrepresented to individuals and to the public at large...that all proceeds' derived from the wristbands would be donated to the (Japan) Relief Effort'.
Yesterday layer Ari Kresch pledged to hold Gaga 'accountable' for her actions, and get to the bottom of where all the money has gone.
'I'm suing Lady Gaga to hold her accountable for giving the money she was raising to the cause that she was trying to raise it for,' he revealed.
'Other stars will encourage you to donate to a legitimate charity like the Red Cross but Lady Gaga took it upon herself to collect the money and did not turn it over.
'We don't know the extent of Lady Gaga's involvement but this was done by people representing her, this was done on her watch.'
Oh dear.
What are your thoughts on the latest Gaga drama? Do you think she pocketed extra cash? Or was it a genuine mistake? Let us know in the comments box below.
SEE GAGA'S WEIRD AND WONDERFUL STYLE HIGHS AND LOWS HERE!
JAPAN EARTHQUAKE AND TSUNAMI IN PHOTOS
Celebrity news, beauty, fashion advice, and fascinating features, delivered straight to your inbox!