Lady Gaga fires creative director
Lady Gaga has parted ways with her close friend and creative director Laurieann Gibson after 'heated argument'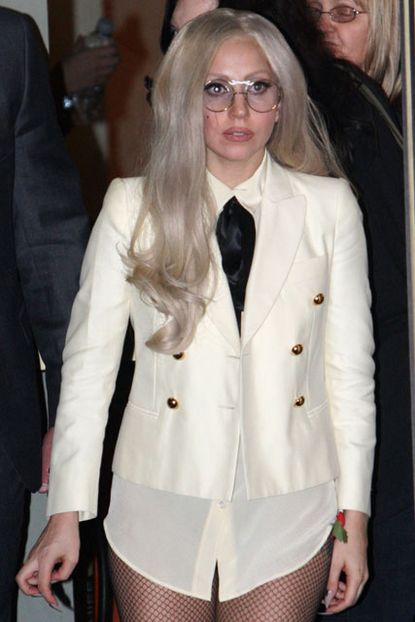 (Image credit: Rex)
Lady Gaga has parted ways with her close friend and creative director Laurieann Gibson after 'heated argument'
Lady Gaga has parted ways with her close friend and creative director Laurieann Gibson after 'heated argument,' according to reports.
She was the person behind some of Lady Gaga's most successful creations, but now choreographer and creative director Laurieann Gibson has been asked to leave the elusive Haus of Gaga, after the pair had a 'bitter fight'. Laurieann Gibson first partnered with Gaga back in 2007, after they met in New York. The dancer-turned-choreographer, oversaw routines on 13 of Gaga's hit music videos, including Born This Way, Telephone and Just Dance.
Gibson became so cemented in Lady Gaga's work she even helped co-direct some of her videos, and managed her massive stage performances.
Their working relationship became so strong that one of Gibson's catchphrases was 'I created Lady Gaga.'
But according to MediaTakeOut.com Gibson's main style inspiration was Madonna, basing Lady Gaga's look on the singer.
Gaga, who has been fighting Madonna comparisons for years, reportedly considered firing Gibson and the heated argument unfolded when Laurieann heard the rumours.
A source told MediaTakeOut, 'A lot of things were said, and it was very heated. Laurieann ended up hanging up and saying that she was suing.'
The site reported that Gaga also didn't like the idea of Gibson getting too big for her boots.
An insider told the site, 'Laurieann is a bit of a diva, but she had her ego under control - not anymore.'
New York Magazine's The Cut says the working dynamic was also strained by Gibson's opinions of some of Gaga's music videos.
While Gibson was outspoken when she disagreed about a creative decision the singer made, the pair seemed inseparable.
The 42-year-old previously told MTV, 'And it's just great because I was able to produce the next level: who she is, how many levels she can go and the idea that this artist is a real artist and capable.'
Celebrity news, beauty, fashion advice, and fascinating features, delivered straight to your inbox!