Marie Claire is supported by its audience. When you purchase through links on our site, we may earn commission on some of the items you choose to buy.
The tired Twilight star's constant Eclipse promotion has reportedly taken a toll on her health
Twilight beauty Kristen Stewart's reportedly been left exhausted after jetting around the world on a gruelling Eclipse promotional tour, leaving friends and family concerned for her health.
SEE MORE KRISTEN STEWART PICS HERE!
Kristen's also said to be worried about her safety around fans, and speculation surrounding her relationship with Twilight co-star, Robert Pattinson.
And it now it seems living in the limelight could have taken it's toll on the lovely K-Stew.
The tired Twi-star reportedly collapsed after working non-stop to promote her latest movie, and is said to have told friends the stress is 'killing her'
'Her (Kristen's) family is worried. She's told them it is killing her,' Entertainmentwise reports.
It's even thought she resorted to honey-blond highlights to disguise her gaunt appearance.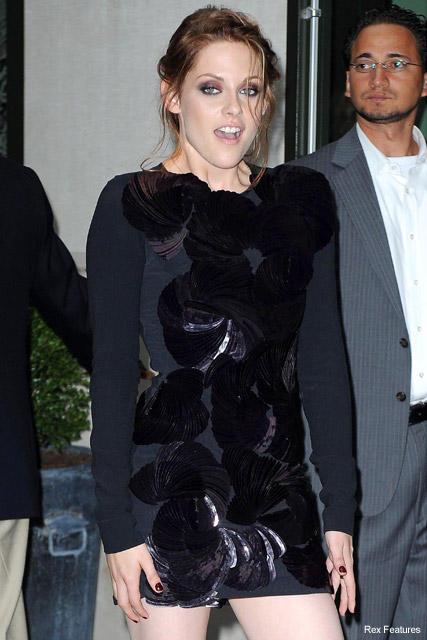 'Kristen has been looking pale and drawn in the last couple of weeks. Her stylist told her to get a lighter hair colour to try and hide how ill she was looking,' the source added.

'At one point, she was so gaunt that her eyes were almost popping out of her head.'
We hope after her month of Twilight madness she's heading home for a nice long rest!
Get well soon, Kristen.
KRISTEN STEWART: STEAL HER STYLE