Katy Perry and Russell Brand seeking couples therapy?
The pair haven't been spied out and about together recently, amid rumours there marriage is already in trouble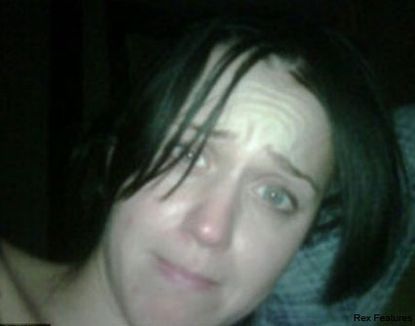 (Image credit: Twitter)
The pair haven't been spied out and about together recently, amid rumours there marriage is already in trouble
Since their New Year's Eve engagement, Russell Brand and Katy Perry have become one of Hollywood's hottest pairings, with their all-out Indian wedding already being branded one of the most glittering events of last year. But now it seems there could it be trouble in paradise for the famous twosome.
Less than three months into their marriage, the Hollywood rumour mill has gone into overdrive, amid rumours the pair are seeking a counsellor to help save their troubled relationship.
SEE RUSSELL AND KATY'S GLITTERING WEDDING PICS HERE!
According to Life & Style magazine, the pair have been struggling to come to terms with their hectic work schedules and have been spending less and less time together as their respective careers rocket.
And now Katie has 'started asking friends to recommend a marriage counsellor,' according to the mag, as she tries to resolve the troubles in their high-profile relationship.
When Russell filmed upcoming flick Arthur last year, Katy was 'around all the time,' one set insider revealed. But during the reshoots it seems she hasn't been seen at all.
It's thought trouble started brewing after a huge bust-up, when naughty Mr Brand posted a (rather unflattering!) picture of his make-up free wife on Twitter late last year.
Needless to say, Katy was not a happy lady, and removed the picture immediately, with some saying the incident made her realise their relationship needed some serious work.
'He thought it was hilarious, but as you can imagine, I wasn't too impressed,' she said at the time.
Russell and Katy tied the knot in front of 80 close friends and family in rural Rajasthan last October, in a fiercely private ceremony.
And although the newlyweds have hardly been seen together since the wedding, Katy has often spoken out about their relationship.
'I think you can have it all. You just have to work really hard, because great things don't come easily,' she said in a recent interview. 'Everyone's been told that marriage is hard work, and it is: You have to make time for things you love,' she added.
Are there any truth to the latest relationship rumours? Let us know your thoughts in the comments box below.
RUSSELL AND KATY'S GLITTERING WEDDING PICS!
SEE THEIR RELATIONSHIP HISTORY HERE
Celebrity news, beauty, fashion advice, and fascinating features, delivered straight to your inbox!