Kate Moss to write her autobiography
Kate Moss swaps the catwalk for a typewriter to pen her autobiography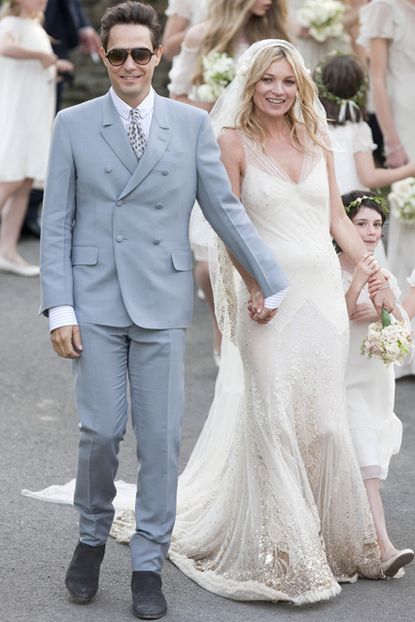 (Image credit: Rex Features)
Kate Moss swaps the catwalk for a typewriter to pen her autobiography
She's always been staunchly private when it comes to discussing her personal life, but now Kate Moss has reportedly decided to write the book we've all been dreaming of: her autobiography.
In what is set to be one of the juiciest books, like, ever, the explosive account is likely to discuss working in the modelling industry, being a mother to daughter Lila and her wild sex, drugs and rock 'n' roll lifestyle, as well as her love affairs with actor Johnny Depp, Babyshambles frontman Pete Doherty and hubby Jamie Hince.
Does this mean that we'll finally find out what really went on at her wild 30th birthday party? Will she open up about the cocaine scandal exposed by the Daily Mirror newspaper? Ooh, and will she talk about her stint in rehab for 'exhaustion'? We do hope so!
A source told the Sun newspaper: 'Kate has always held back from giving interviews so the public don't know what she's really like and what's she gone through in her life.'
They added: 'Her fans will be desperate to read it and she'll make an absolute fortune.'
It's understood that the supermodel's change of heart – Kate has rarely done any television interviews – is all thanks to husband Jamie, who has encouraged his wife to tell her colourful life story to cement her status as a 'British icon'.
We cannot wait.
KATE MOSS & JAMIE HINCE: RELATIONSHIP IN PICS
THE WEDDING OF KATE MOSS & JAMIE HINCE
Celebrity news, beauty, fashion advice, and fascinating features, delivered straight to your inbox!