Justin Timberlake's Grandma confirms engagement!
Timberlake's grandmother has confirmed he's engaged to Jessica Biel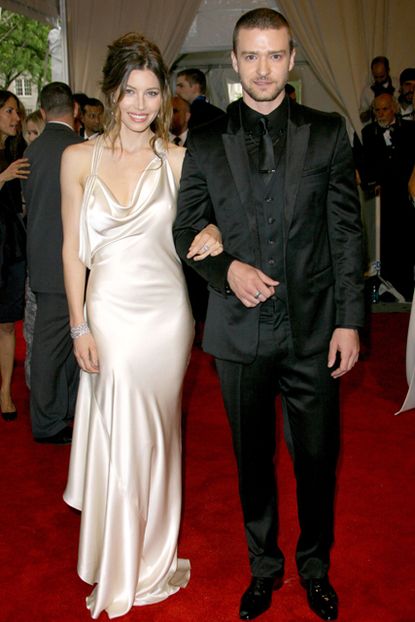 (Image credit: REX)
Timberlake's grandmother has confirmed he's engaged to Jessica Biel
It's official, Justin Timberlake has proposed to Jessica Biel.
A collective sigh please, ladies.
Timberlake's grandmother has confirmed the news that he is engaged to his long term girlfriend.
While the couple themself have kept mum on the rumours surrounding their engagement, J.T's grandmother has let the cat out of the bag.
'He called me on Christmas Day and told me he's engaged,' Justin's grandmother, Sadie Bomar, told Gossip Cop.
Adding that her grandson asked her to not discuss the news with anyone 'until after the holidays.'
Giving the family seal of approval, Bomar also shared that, 'the family loves Jessie. She's a very sweet girl.'
PICS: JESSICA BIEL'S STYLE HIGHS AND LOWS
Timberlake, who turns 31 later this month, is believed to have popped the question to Biel, 29, while the two were holidaying at a luxury ski resort in Wyoming.
A source confirmed to Us Weekly magazine that, 'Justin knows how much she loves snowboarding and the mountains, so it was the perfect place.
'He knew it was the right time to propose.'
The couple have been dating on-and-off for over four years.
SEE: JUSTIN AND JESSICA'S RELATIONSHIP IN PICS
CLICK HERE FOR MORE CELEBRITY NEWS
Celebrity news, beauty, fashion advice, and fascinating features, delivered straight to your inbox!