Emma Watson Teams Up With Harry Potter Producer For 'Female Game Of Thrones'
Emma Watson is going back to her roots in 2014 with another fantasy novel movie adaptation, described by fans as the 'female Game of Thrones'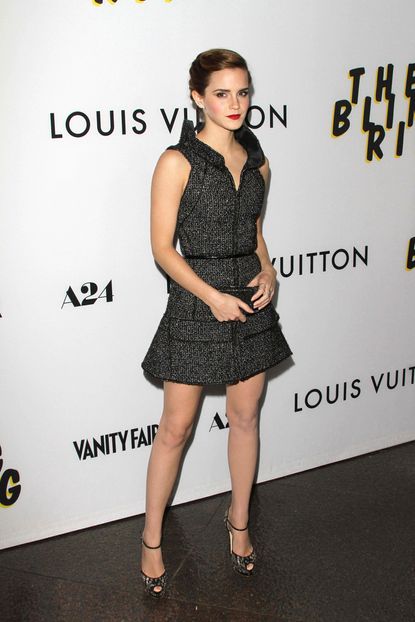 (Image credit: REX)
Emma Watson is going back to her roots in 2014 with another fantasy novel movie adaptation, described by fans as the 'female Game of Thrones'
Emma Watson has landed herself an exciting new job – the lead role in another fantasy novel adaptation – described by fans as the 'female Game of Thrones'.
Popular novel Queen Of The Tearling is being taken to the big screen by Harry Potter producer David Heyman, and sees Emma take on the main character, Princess Kelsea Glynn.
Erika Johansen's trilogy is set three centuries after a huge environmental disaster and follows Emma's character as she attempts to reclaim her late mother's throne and the kingdom, the Tearling, from the 'dark magic of the Red Queen'.
The role of 19-year-old Kelsea is said to have been insider by a speech Barack Obama gave back in 2007. We love it already.
Variety reports that the project is still in development while a director and writer are found, but states that Warner Bros. have acquired the rights to the book and are ready to start working on a script.
Harper Collins will publish the trilogy, which starts in early 2014. It describes the story as 'an insightful human story whose heroine is grappling with both the daily realities of coming-of-age and the ethical dilemmas of ruling justly, all while simply trying to stay alive'.
It's also being reported that Emma Watson will serve as an executive producer on the movie. How exciting!
EMMA WATSON: WHY I ALMOST QUIT ACTING
EMMA WATSON LEADS THE STARS AT BLING RING PREMIERE
EMMA WATSON FOR FIFTY SHADES OF GREY?
Got a tablet? You can now download Marie Claire magazine straight to your iPad, Kindle (just search the store for marie claire magazine'), Nook or Google Nexus.
Celebrity news, beauty, fashion advice, and fascinating features, delivered straight to your inbox!