Emma Watson Criticises Paris Hilton's Celebrity Lifestyle
Emma Watson has slammed Paris Hilton's extravagant lifestyle after delving into the star's wardrobe for her role in The Bling Ring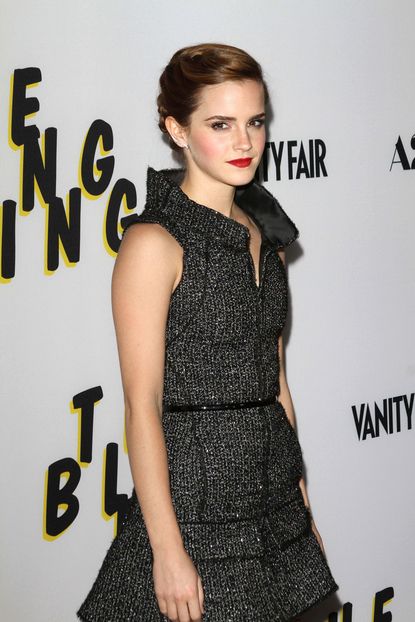 (Image credit: REX)
Emma Watson has slammed Paris Hilton's extravagant lifestyle after delving into the star's wardrobe for her role in The Bling Ring
Emma Watson doesn't think too highly of the celebrity lifestyle, despite being an A-lister herself.
Talking to the Radio Times while promoting her latest movie, The Bling Ring, the English actress spoke out about the extravagant wardrobe of Paris Hilton, which she had the opportunity to delve into during filming.
But we've a feeling Paris won't be too happy with her comments.
Emma says: 'It's almost like consumerism as a form of kleptomania. She could never wear all of those clothes and half of them were brand new and still had the price tag on.
'But I suppose she just bought them to have them. We've all bought things on impulse but that's an entirely different thing.'
Emma Watson plays the ringleader of the group, Rachel Lee in the new movie, which is based on the true events of the 'Hollywood Hills Burglars'. The young burglars targeted the homes of Paris Hilton, Audrina Partridge, Rachel Bilson, Orlando Bloom and Miranda Kerr, and Megan Fox from 2008 – 2009.
Having witnessed the extravagant wardrobes owned by Paris, which house an extensive footwear collection, Emma has admitted that she's far more down-to-earth, revealing: 'I've got about eight pairs of shoes and that's it.'
She added: 'There's a whole new definition to celebrity now. And I think that's why you see a lot of actors blanching at being associated with that word "celebrity" because it's become something that isn't really associated with having a craft…
'But it's easy for me to sound like a total hypocrite because, of course, I'm dressed in designer clothes right now.'
We can't wait to see this movie. What we wouldn't give to delve into Emma's wardrobe…
WATCH EMMA WATSON RAID PARIS HILTON'S HOME
EMMA WATSON LEADS THE STARS AT LA PREMIERE OF THE BLING RING
EMMA WATSON'S STYLE HIGHS AND LOWS
Got a tablet? You can now download Marie Claire magazine straight to your iPad, Kindle (just search the store for 'marie claire magazine'), Nook or Google Nexus.
Celebrity news, beauty, fashion advice, and fascinating features, delivered straight to your inbox!