David and Victoria Beckham won't buy London house, instead they'll spend money on school fees
David and Victoria Beckham have decided against buying another property in the UK and will focus on their children's education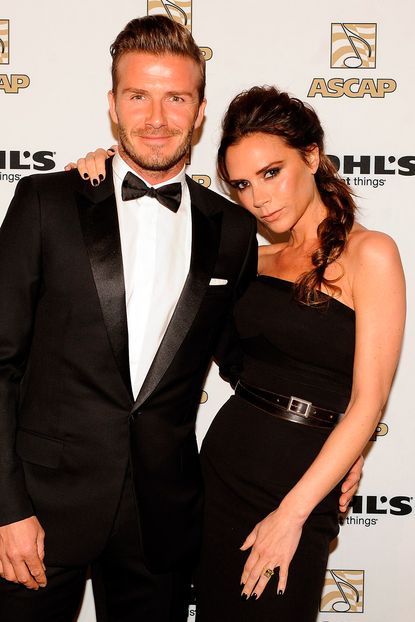 (Image credit: Rex Features)
David and Victoria Beckham have decided against buying another property in the UK and will focus on their children's education
Money isn't much of an object when you're David and Victoria Beckham but with a move back to the UK, the couple have decided against buying a new mansion in London opting to spend their hard-earned millions on their sons' private education.
DAVID AND VICTORIA BECKHAM PLAN MOVE TO LONDON
Following the announcement the footballing ace was leaving LA Galaxy, speculation has been mounting as to where he'll make his next move. With rumours rife the UK may be his next stop Victoria Beckham was recently seen viewing properties in Clapham, Mayfair and Kensington. Although it's now emerged Beckhams won't fork out for a new mansion and will rent instead.
A source told The Sun: 'David still has a big interest in Major League Soccer and they both loved living in LA, so they decided it wasn't time to pay out on another hugely expensive property.'
They will however, according to reports, be shelling out £15,000 a year for school fees for each of their three sons to attend a prestigious independent school.
The insider added: 'For David and Victoria, the children come first. They have spent months researching schools and after visiting a few earlier this month, have found one they agree on.'
DAVID AND VICTORIA BECKHAM SPLASH £250K ON XMAS IN THE MALDIVES
Now all they need to agree on is where David will be based, the latest rumours point to clubs in France and China – something that will no doubt be another boost to Victoria's fashion line
Watch! The Beckham family moments video:
ROMEO BECKHAM HIJACKS SET OF BURBERRY IN NEW VIDEO
HARPER BECKHAM'S FIRST YEAR IN PICS
Celebrity news, beauty, fashion advice, and fascinating features, delivered straight to your inbox!