Courtney Love's daughter gets restraining order against her
In a dramatic turn of events, Courtney Love's daughter, Frances Bean has applied for a restraining order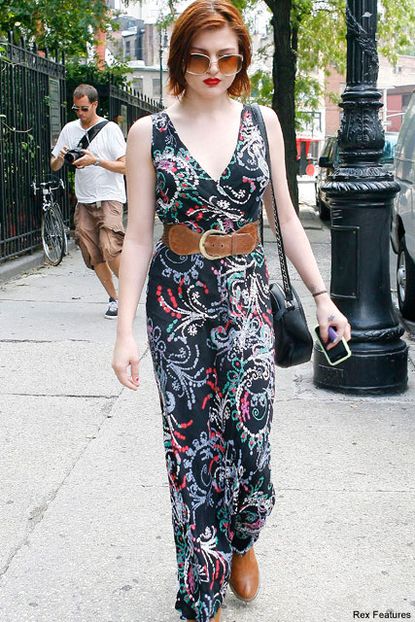 (Image credit: Rex Features)
In a dramatic turn of events, Courtney Love's daughter, Frances Bean has applied for a restraining order
In the latest drama to surround Courtney Love, her own daughter has applied for a restraining order against her.
Courtney and Frances Bean Cobain - her daughter with Nirvana rocker Kurt Cobain - have always had a stormy relationship.
Just last week Courtney lost legal control of 17-year-old Frances, and temporary guardianship was given to Frances' grandmother and aunt.
The pair - Kurt's mother and sister - are now in control of her estate, education and health until she turns 18.
Following the verdict, Courtney lashed out at her daughter, posting a bizarre tirade of abuse on Facebook.
In a series of angry posts, the star attacked her daughter for choosing to live with her grandparents, calling her 'deceptive and deluded'.
And now Frances has applied for a restraining order, banning Courtney from any direct or indirect contact with her.
And it seems that headstrong Frances doesn't want to hear from her mother again - a court date to make the restraining order permanent is set for January.
Do you think Courtney is going off the rails? Or is she just trying to look after her daughter? Let us know your thoughts in the comments box below.
Celebrity news, beauty, fashion advice, and fascinating features, delivered straight to your inbox!