Controlling Marc Anthony 'hated' J-Lo's sexy style
The singer's husband reportedly found Jen's dress sense 'too sexy and unbecoming for a 40-year-old mother of two'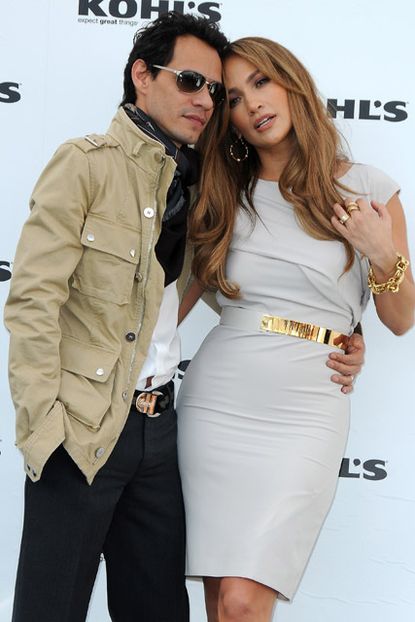 (Image credit: Rex Features)
The singer's husband reportedly found Jen's dress sense 'too sexy and unbecoming for a 40-year-old mother of two'
Just days after news of Jennifer Lopez and Marc Anthony's split emerged, speculation over the reason for their break-up is steadily mounting.
Although the pair have remained decidedly quiet on why they parted ways, new reports suggest the break-up could have been fuelled by Marc's controlling behavior, and attempt to stifle Jen's sexy style.
According to American US magazine, J-Lo's traditional hubby was less than impressed with her wardrobe choices, and 'hated' her being seen as a sex symbol.
'He would make her feel terrible about herself if she wanted to wear something sexy,' an insider told the title.
'He likes her to dress in a demure, "wife'" style. He hated the fact that she was a sex symbol.'
It's thought the singer also tried take control of her style choices during a photo shoot last year, declaring some Jen's daring looks 'too sexy and unbecoming for a 40-year-old mother of two.'
Another source revealed: 'Marc has always been a very dominating husband. He wants to control everything Jennifer does.'
The couple announced their break-up in a joint statement on Friday, revealing they had 'come to an amicable conclusion on all matters.'
Confirming the split in a short message on their website, the pair wrote: 'We have decided to end our marriage. This was a very difficult decision.
Do you think Jen's style was the reason behind their split? Let us know in the comments box below.
SEE JEN'S STYLE HIGHS AND LOWS HERE!
Celebrity news, beauty, fashion advice, and fascinating features, delivered straight to your inbox!