Marie Claire is supported by its audience. When you purchase through links on our site, we may earn commission on some of the items you choose to buy.
The songstress is said to have sought advice from Princess Diana's spiritual guru, Tony Robbins
X Factor songstress Cheryl Cole is said to have sought help from a life coach, and has reportedly engaged Princess Diana's spiritual guru, Tony Robbins.
The star's said to have tasked the life coach with helping her get back on track after her battle with Malaria, after spotting him on US television.
'Cheryl and Derek saw the new TV show Breakthrough With Tony Robbins in the States and she asked questions about him,' one insider said.
Derek Hough is already said to be a follower of the spiritual star, and recommended Cheryl enlist his help as she continues to return to health.
'Derek has been a follower of Tony's for years,' the insider added. 'He hasn't pushed it, but he has recommended they meet. He thinks Cheryl may benefit from it and she's open to trying it.'
It seems Derek isn't the only one who thinks Cheryl should hire some help. Simon Cowell is also in support of the idea, encouraging Cheryl to seek advice ahead of her return to the X Factor in the coming weeks.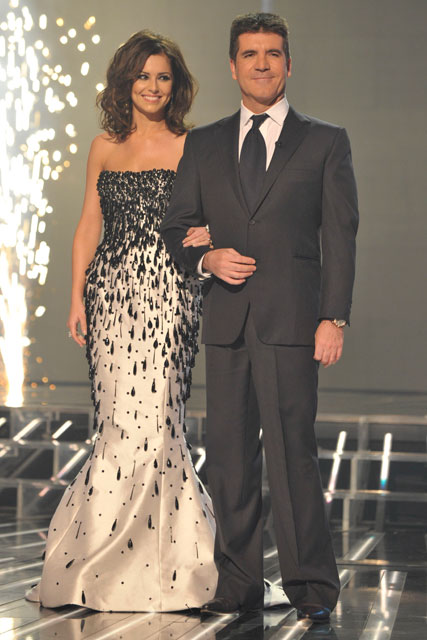 'Simon wants Cheryl to accept more help, rather than try and battle on by herself,' a source recently revealed. 'He told her everyone in the US has a lifestyle guru and that he will get someone to work with her.'
Cheryl's currently in LA with dancing pal Derek, and was spotted on a dinner date with the star at Hollywood favourite Nobu last night. The star's been taking part in daily yoga sessions to regain her strength, and is reportedly set to finalise her divorce to Ashley 'within days'.
'All Cheryl wants to do is get her divorce and move on in life,' said a source, adding that she 'feels that finally becoming free of her marriage ties will be the tonic she needs to complete her recovery.'
Do you think Cheryl needs life coach help to keep her on track? Let us know your thoughts in the comments box below.
SEE CHERYL'S STYLE HIGHS AND LOWS HERE!