Charlotte Church wins in phone hacking case
The Welsh singer has been awarded the substantial damages after having her phone hacked by the News of the World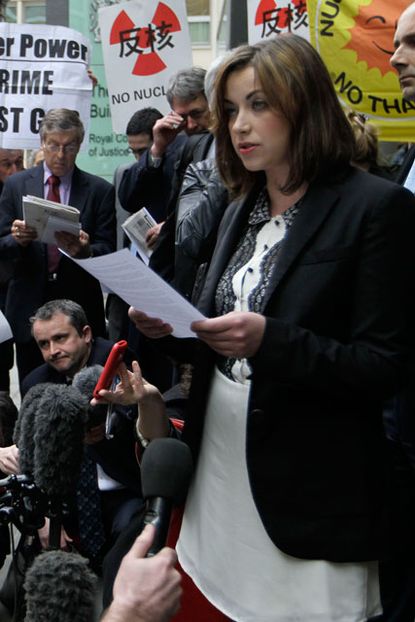 (Image credit: PA)
The Welsh singer has been awarded the substantial damages after having her phone hacked by the News of the World
Charlotte Church has been awarded £600,000 in damages and costs as a result of having her phone hacked by the now defunct News of the World.
The publishers of the paper, News Group Newspapers, have agreed to pay the Welsh singer and her parents the sum, which includes £300,000 for legal costs and a public apology.
Speaking outside the Royal Courts of Justice in London yesterday, the 26-year-old said that she was 'sickened and disgusted' but what she had learnt during the investigation into her phone hacking claims.
She said: 'I brought this legal claim with my parents, as many others have done, because we wanted to find out the truth about what this newspaper group had done in the pursuit of stories about our family.
'What I have discovered as the litigation has gone on has sickened and disgusted me.
'Nothing was deemed off limits by those who pursued me and my family, just to make money for a multinational news corporation.'
The court heard that Church's phone was first hacked when she was 16-years-old and that her mother, Maria, had a complex medical history which the newspaper found out about and published.
The family's solicitor, Mike Brookes, told the court: 'At her lowest moment, the NoW issued her with an ultimatum and coerced her into giving them an in-depth interview about her self-harming and attempted suicide.
'She felt she had no choice but to give the interview and was deeply traumatised by the publication of the story in the News of the World.'
He said: 'The NoW targeted Charlotte and her voicemail messages repeatedly, and in doing so unlawfully obtained her private medical information and details of her personal relationships with her family and friends.
'Even her first teenage boyfriend. They then ran stories about Charlotte using this information.'
Despite being given a public apology by News Group Newspapers, Church said that the publishers were 'not truly sorry, only sorry they got caught.'
Other high profile people to have been awarded substantial damages in relation to the phone hacking scandal have been Jude Law, Sadie Frost and Ashley Cole.
Do you think £600,000 seems like a reasonable amount? What's your take on the phone hacking scandal? Let us know in the comments box below...
MORE CHARLOTTE CHURCH NEWS
Celebrity news, beauty, fashion advice, and fascinating features, delivered straight to your inbox!