Carey Mulligan not seen herself naked for 10 years
Despite the nude film in new film Shame, the actress says she is 'very prudish'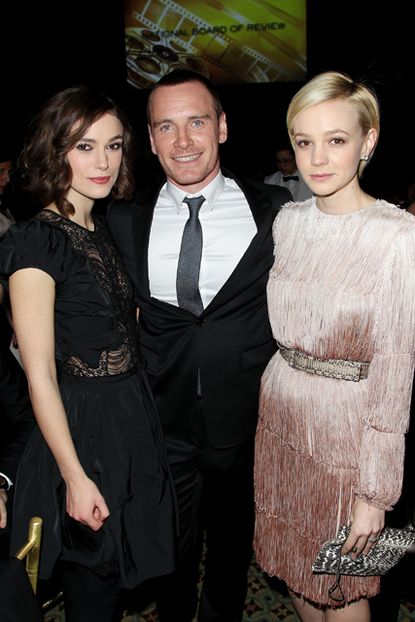 (Image credit: REX)
Despite the nude film in new film Shame, the actress says she is 'very prudish'
She plays a troubled girl with an almost incestious attachment to her sex addict brother in new film Shame, but Carey Mulligan says she's actually 'very prudish'.
The 26-year-old has revealed that she hasn't seen herself naked in the mirror for a decade but felt 'comfortable' filming nude scenes for her gritty new role as Sissy in Shame.
In an interview with the Guardian, she said: 'I mean, I don't wear a bikini on the beach. I walk around my house in pyjamas. I haven't seen myself naked in the mirror for probably a decade. I'm very prudish.'
She added: 'I would scream if I saw any of my family naked, and vice versa.'
CAREY MULLIGAN STYLE HIGHS AND LOWS
However Mulligan added that she felt 'comfortable' with the way the nudity in the film was shot because it 'was anatomical, not sexual.'
And chances of straight-laced Mulligan ending up like her complex character? Very slim, thank goodness.
'I'm more the sort of person who doesn't like hugging strangers because we don't know each other, so we shouldn't,' she revealed.
The British actress is engaged to Marcus Mumford (of Mumford & Sons) and are set to marry in England this April.
Celebrity news, beauty, fashion advice, and fascinating features, delivered straight to your inbox!