Beyoncé Has Something Inspiring To Say About Gender Equality...
You won't want to miss Beyoncé's incredible essay on feminism and gender equality. Prepare to be inspired.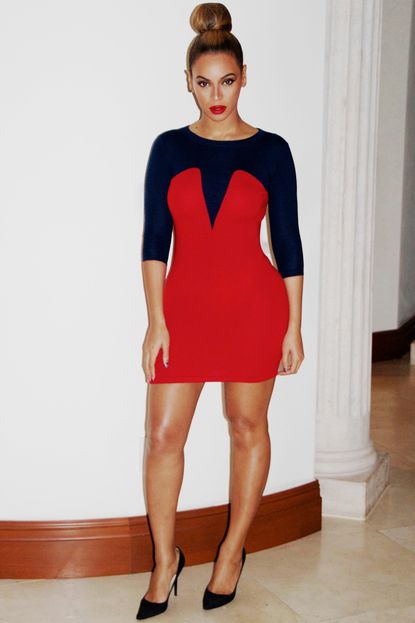 (Image credit: Tumblr / Beyonce)
You won't want to miss Beyoncé's incredible essay on feminism and gender equality. Prepare to be inspired.
Beyoncé has ignited a new discussion surrounding gender equality after penning her own feminist essay. And it may be the most inspiring thing you read today.
Contributing to The Shriver Report, led by journalist and author Maria Shriver, Beyoncé declares gender equality to be a myth, as she talks open and honestly in her writing.
'We need to stop buying into the myth about gender equality,' the Single Ladies songstress declares. 'It isn't a reality yet.'
Addressing the gender balance in the workplace, Beyoncé adds: 'Today, women make up half of the U.S. workforce, but the average working woman earns only 77 percent of what the average working man makes.
'But unless women and men both say this is unacceptable, things will not change. Men have to demand that their wives, daughters, mothers, and sisters earn more – commensurate with their qualifications and not their gender.
'Equality will be achieved when men and women are granted equal pay and equal respect.'
Beyoncé joins top women's rights activists including designer Tory Burch and former Secretary of State Hilary Clinton, to write open essays for Shriver's annual report – which focuses on the status of women in America.
'We have a lot of work to do, but we can get there if we work together,' Beyoncé continues. Concluding: 'We must demand that we all receive 100 percent of the opportunities.'
It isn't the first time the Grammy-award winner and mother-of-one has used her global platform to express her views on feminism.
'My message behind this album was finding the beauty and imperfection,' Beyoncé mused in a recent video.
'The reality is, sometimes you lose. And you're never too good to lose, you're never too big to lose, you're never too smart to lose, it happens. And it happens when it needs to happen. And you have to embrace those things,' she says, admitting that even Queen B has to admit defeat sometimes.'
Ah, we love you Queen B.
Got a tablet? You can now download Marie Claire magazine straight to your iPad, Kindle (just search the store for 'marie claire magazine'), Nook or Google Nexus.
Celebrity news, beauty, fashion advice, and fascinating features, delivered straight to your inbox!