Beyoncé's Father Mathew Knowles To Sue The Sun Over 'Defamatory Article'
Beyoncé's dad has issued a statement in which he slams the tabloid for implying that he had fallen out with his famous daughter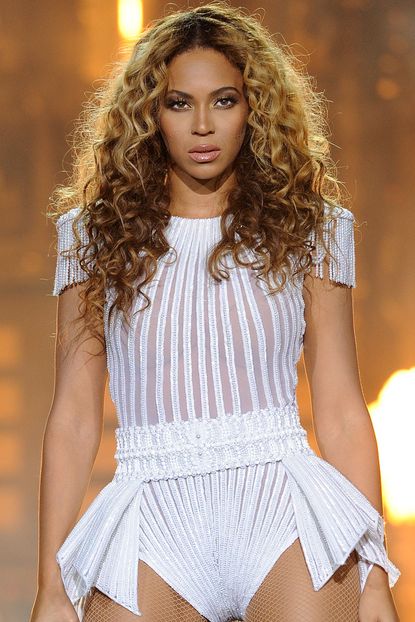 (Image credit: PA)
Beyoncé's dad has issued a statement in which he slams the tabloid for implying that he had fallen out with his famous daughter
Beyoncé's father Mathew Knowles is taking legal action against The Sun following an article printed in the paper back in March.
Mathew was interviewed by the tabloid on his relationship with Beyoncé after they parted ways 'on a business level' back in 2011. But Mathew claims that the resulting article was 'personally damaging' and filled with 'repeated falsehoods'.
The story ran with the claims 'former manager talks about family rift for the first time' and 'Mathew Knowles has reportedly not yet met Blue Ivy'. He is now seeking damages over defamation and breach of contract, reports E! News.
In an official statement, he says: 'My daughters and my family mean the world to me. The barrage of repeated falsehoods spawned by the British Sun's defamatory article has been exhausting and personally damaging to me. 'No matter how many papers it sells or web hits it generates, The Sun, like any newspaper, needs to maintain a basic level of journalistic integrity.
'The Sun crossed the line when it went after my family. The Sun needs to be held responsible for its lies in a court of law. This happens too often to too many people, and it is simply unfair.'
Beyoncé announced that she and her father were parting ways back in 2011. He had managed her career since her Destiny's Child days.
In her recent documentary 'Life Is But A Dream', Beyoncé said of her father: 'Life is unpredictable but I feel like I had to move on, and not work with my dad. And I don't care if I don't sell one record. It's bigger than the record, it's bigger than my career.
'I think one of the biggest reasons I decided it was time to manage myself was because at some point you need your support system. You need your family. When you're tryin' to have an everyday conversation with your parents you have to talk about scheduling, and you have to talk about your album, and performing and touring. It's just too stressful, and it really affects your relationship.
'I needed boundaries, and I think my dad needed boundaries. It's really easy to get confused with this world that's your job that you live and breath every day all day, and you don't know when to turn it off. You need a break. I needed a break. I needed my dad. I had to sacrifice my relationship with my dad.'
BEYONCE AND JAY-Z TOAST 40/40 CLUB SUCCESS
THE CARTER-KNOWLES FAMILY ALBUM
Got a tablet? You can now download Marie Claire magazine straight to your iPad, Kindle (just search the store for 'marie claire magazine'), Nook or Google Nexus.
Celebrity news, beauty, fashion advice, and fascinating features, delivered straight to your inbox!