Marie Claire is supported by its audience. When you purchase through links on our site, we may earn commission on some of the items you choose to buy.
The artist and her Nowhere Boy welcome baby girl Wylda into the world
Sam Taylor-Wood and her Nowhere Boy, Aaron Johnson, welcomed a brand new baby girl into the family yesterday, as the artist gave birth at a London hospital.
SEE MORE CELEBRITY BABY BUMPS HERE!
The proud parents were said to be delighted by the birth of their new arrival, Wylda Rae, their first child together.
But the couple were pipped to the post announcing their happy news, after Aaron's Kick Ass co-star Christopher Mintz-Plasse excitedly revealed the birth on Twitter.
'Crazier news. Aaron Johnson's baby was born!! So exciting!' he told followers.The 20-year old actor and the 43-year-old artist and film director met on the set of Sam's first film, Nowhere Boy just last year.

But their relationship has since been the subject of controversy, forcing the pair to speak out about their age difference after getting engaged last year.
'I'm in love, I'm blissfully content and I'm pregnant. No one's getting hurt,' Sam said back in May.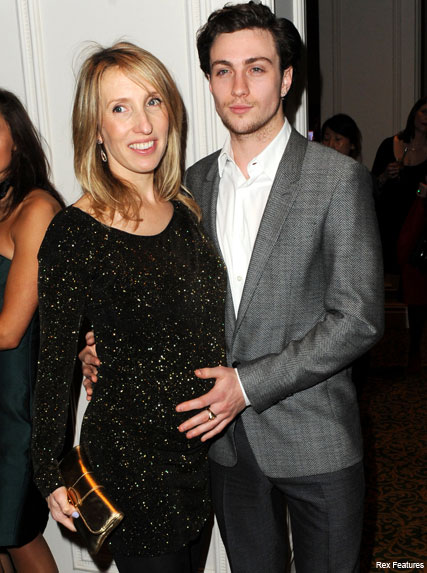 'We're in a loving relationship. We're engaged. Everyone who matters is happy. Hang on… Exactly which bit of that do I have to defend or apologise for?'
The pair looked blissfully happy when they were spotted out and about last week, taking a stroll in the park, before heading back to the £11 million mansion they share with Sam's teenage daughters.
Congratulations to the happy couple!