Ashton Kutcher warns Twitter hacker: 'I know where you live'
Ashton Kutcher was left furious after his Twitter account was hacked and personal details of his friends revealed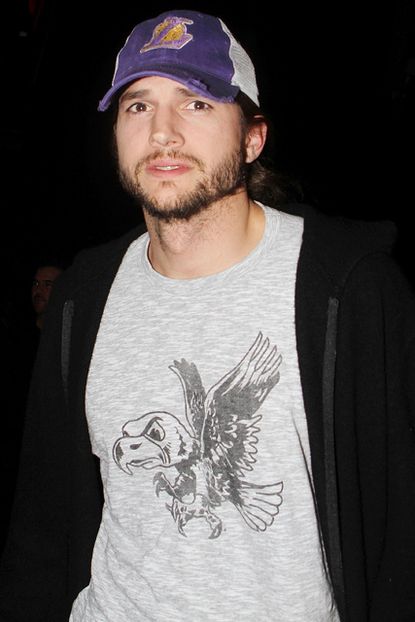 (Image credit: REX)
Ashton Kutcher was left furious after his Twitter account was hacked and personal details of his friends revealed
Ashton Kutcher has threatened the computer hacker who gained access to his Twitter account but saying: 'I'm coming for you.' CELEBRITY TWITTER ADDICTS
The Two and a Half men star was incensed after a hacker posted a fake tweet about his supposed new relationship with screenwriter Lorene Scafaria.
The hacker wrote: 'First official sleepover with my girl @lorenescafaria so maybe breakfast with everyone next time! (@ Lorene's House).'
It came as a double-whammy to Kutcher, who also had his Foursquare account hacked into - a social networking site, that the actor in fact owns shares in, which pinpoints friends' locations.
The Twitter impersonator also attached a link to Foursquare, showing a map of where Lorene Scafaria's house is located.
The tweet went unnoticed by Kutcher for six hours, during which his nine million followers and most of the US press were going into overdrive.
Following the incident an angry Ashton tried to retaliate by tweeting: 'So apparently someone thinks they are clever hacking my account. Lame.'
Later the 33-year-old added: 'Ok Mr Hacker, you only made one mistake. You hacked my Foursquare and I now know your address. Whoops...This is gonna be fun.'
Kutcher made his name from playing pranks in his TV show Punk'd, and decided to return to his mischievous days by playing the hacker at his own game.
The actor tweeted: 'I'm coming for you my friend,' and linked to a photo pinpointing the offender's location.
Of course, the internet prankster could have deliberately double-bluffed Ashton leaving a false location, just to insult the television star even further, but it is yet to be confirmed if he was caught.
It's unclear whether Ashton is more displeased about his hijacked Twitter account, or the fact the hacker underlined weaknesses in Foursquare's security.
Ashton later deleted all the tweets and tried to repair some of the damage to the company's reputation by tweeting: 'Big props to foursquare.com for your amazing security team!'
Since Demi Moore filed for divorce, Ashton has been rumoured to be dating writer Lorene Scafaria, after they traveled to Europe together over Christmas.
Celebrity news, beauty, fashion advice, and fascinating features, delivered straight to your inbox!