Angelina Jolie and Sarah Jessica Parker Hollywood's highest paid
The multimillion-dollar twosome jointly topped the highest earning actresses list, raking in a whopping $30 last year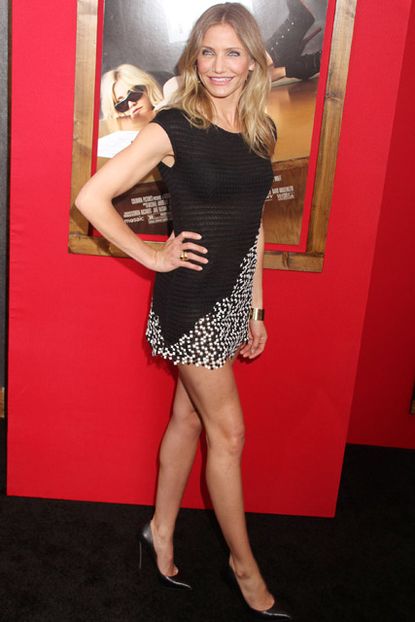 (Image credit: Rex Features)
The multimillion-dollar twosome jointly topped the highest earning actresses list, raking in a whopping $30 last year
Multitalented twosome Angelina Jolie and Sarah Jessica Parker have topped the list of highest earning actresses in Hollywood, each raking in a whopping $30 million over the last 12 months.
The A-list pair were jointly ranked at number one in the new survey, which looks at earnings between May 2010 and May 2011 - from money magazine Forbes.
SARAH JESSICA PARKER STYLE MOMENTS
It's thought Angelina's sky-high pay packet is due to the success of action movie Salt, which earned a respectable $300 million at the box office, and The Tourist, which earned $280 million.
Meanwhile, lucky SJP's hard earned cash came from her part in the second Sex and the City 2 movie, as well as her role as creative head of fashion label Halston, and a host of successful fragrances.
'People may be surprised to see Sarah Jessica Parker up there but they may not realise that in addition to acting, she earns big from her perfumes and endorsement deals,' Forbes writer Dorothy Pomerantz revealed.
'Also she's coming off of Sex and the City 2 which turned a healthy profit.'
Jennifer Aniston and Reese Witherspoon were next in line, both earning an impressive $28 million in the last 12 months, while Julia Roberts and Twilight star Kristen Stewart came in third, both earning $20 million.
Knocked up actress Katherine Heigl earned fourth place on the list, with a rather healthy $19 million, while Cameron Diaz, Sandra Bullock and Meryl Streep also featured.
Career change, anyone?!
SARAH JESSICA PARKER STYLE MOMENTS
Celebrity news, beauty, fashion advice, and fascinating features, delivered straight to your inbox!