The Halkin, London
What do you do when you can't find a hotel you like? You build a new one, of course. At least, you do if you're luxury hotelier Christina Ong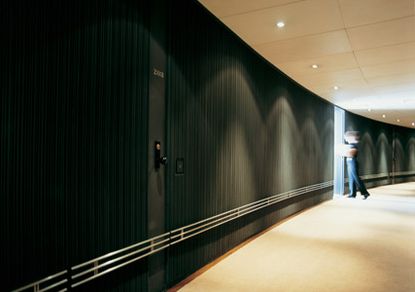 (Image credit: The Halkin)
What do you do when you can't find a hotel you like? You build a new one, of course. At least, you do if you're luxury hotelier Christina Ong
What do you do when you can't find a hotel you like? You build a new one, of course. At least, you do if you're luxury hotelier Christina Ong.
Frustrated with the corporate feel of chain hotels and the faded grandeur of the capital's older institutions, Ong decided to start over and go back to the drawing board. The result? The Halkin, discreet luxury in the heart of Belgravia.
The hotel is intimate with just 41 rooms. As soon as you step inside the smart, chic lobby you feel a million miles from the tourist madness of Hyde Park – despite being mere metres away. A handy base for tourist hotspots such as Buckingham palace, The Halkin is just a short cab journey away from the attractions of Soho and the shops of Oxford Street – the perfect London base.
And that's the key to The Halkin – it really does feel like a sanctuary. Staff speak in hushed tones, the pace is unhurried and décor is warm and natural. Every detail has been thought through and tweaked for guests' convenience and comfort, from easy to use magnetic keys to curved walls of wood along the hotel corridors (it's the only hotel I've ever stayed in that doesn't remind me, however fleetingly, of The Shining).
CLICK HERE FOR MORE HOTEL REVIEWS
My suite is vast. There's a spacious living area complete with a to-die-for L-shaped sofa that I wish I could smuggle into my weekend bag, a bed so big that my partner and I barely acknowledge each other's existence all night (romantic!) and a bathroom that allows two people to get ready simultaneously without ANY arguments over mirror space. Bliss.
The luxury is combined with high tech facilities and one wall is almost entirely given over to control panels with a raft of LED lights controlling your every need and whim. Too hot? Press this. Too dark? This. Want to listen to Desert Island Discs in a bath that's so large you can swim in it while chatting on the phone and lowering the blinds in the bedroom? Not a problem.
After a ridiculously good night's sleep and several more lengths in the bath, we rise ravenous. The dated muted pastel décor of the very 1990s looking breakfast room (think Eldorao) is a surprise but the food is superb. Northern Boy bravely takes on the full English while I have the nicest Bircher museli I've ever tasted (and I have made it my life's mission to test the Bircher museli of hotels from around the world for approximately the last 10 years. Obsessed? Moi?). Toast comes with real honey on the comb. Tea is loose leaved. I am in heaven.
With wonderfully attentive staff, comfort and a service second to none, The Halkin is, in my book, well worth a visit.
For more information, visit www.thehalkin.como.bz
Celebrity news, beauty, fashion advice, and fascinating features, delivered straight to your inbox!