As search for Margot Robbie's diet rises 1300%, 3 experts explain why glorifying extreme celeb diets is so damaging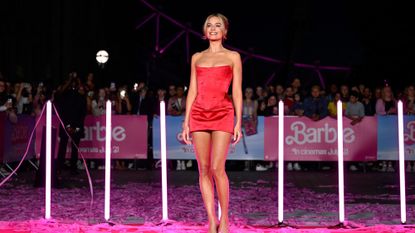 (Image credit: Getty Images)
You'd have to have been living under a rock to have missed the hype around the Barbie movie. It's been impossible to miss the fanfare, with Greta Gerwig's history-making film already cemented as the highest-grossing film ever directed by a woman. While videos of America Ferrara's iconic speech, memes of Ken's Mojo Dojo Casa House and insights into the endless hidden Easter eggs in the movie have filled social media feeds since the release date, search for "Margot Robbie diet" has also skyrocketed, rising a massive 1300% in the last week.
That's right: interest in Robbie's diet is at it's highest point in five years following the release of the Barbie movie on July 21st.
So, how did Robbie train for the role? How did she fuel her body for dance routines, rollerblading, and long days on set? Well, while the actor - who plays the starring role of Barbie in the hit film - hasn't personally spoken out about the diet and lifestyle changes she undertook for the role, a handful of experts who were enlisted to help her have.
Keep scrolling for insight into how she ate and trained for the role, plus read what three qualified nutritionists have to say about how fixation on celebrity diets can often be damaging to your own health.
As the Margot Robbie diet trends - your need-to-knows
Emirates Woman reported that she was mindful of her intake of saturated fats, fast foods, sugary drinks and chocolate in preparation for the role, instead filling her plate with lean protein, salads, and slow-release carbohydrates.
Total Shape shared that a normal day looked something along the lines of:
Breakfast: Porridge with blueberries with a kale and apple smoothie. 
Lunch: Protein, carbohydrates, and vegetables: normally lemon chicken or mackerel with brown rice, tomatoes and cucumbers. 
Dinner: Protein and carbohydrates again, such as tuna steak and sweet potato.

That said, it's really important to note that neither of the above have confirmed their sources for the information, so the jury's out on whether that's what Robbie was actually eating.
Often, this happens when celebrities lead in starring roles - rumours circulate about the diet and lifestyle they followed for the role. They're often just that, though - rumours.
One element of Robbie's lifestyle that was confirmed? She upped her intake of fermented foods. Skin health specialist Jasmina Vico shared with Harper's Bazaar that she worked with the star and the rest of the Barbie cast and shared: "Margot was eating fermented foods like sauerkraut, kimchi, and kefir, all kinds of bitter foods, and berries" to "promot[e] the healing and reducing the stress in the body."
She also drank plenty of milk thistle tea to boost "skin luminosity and brightness," shares Vico.
Why our obsession with celebrity diets in 2023 is problematic - plus why Margot's diet won't necessarily work for you
That said, the sharp peak in interest in Robbie's diet is quite alarming to me as a Health Editor. The entire point of the movie is to showcase body diversity, applaud feminism, and wave goodbye to an era that minimised women to their mere looks.
The fact that one of the rising search terms from the movie is about what the actor ate to prepare for the role is, quite frankly, sad. By 2023, I thought we'd have learnt that copying other people's diets only leads to eating disorders and body image issues - after all, we're all unique and have unique nutritional requirements and energy expenditure levels.
As Lauren Windas, nutritionist, author and co-founder of ARDERE.com put it, while celebrity diets are often quick to garner a lot of media focus, we're all too quick to think that what works for one person will work for us, too. "The danger here is that when we compare and copy what we eat with that of a celebrity, we think that following them is a sure-fire way to emulate their body type and achieve the same look," she shares. "This fails to take into account something called bio-individuality, which means that we are all biochemically unique with individual caloric demands, activity levels, genetics, microbiomes, hormonal profiles, and so on."
In short, even if you did begin a celebrity diet, this could not be the right fit for you and you aren't guaranteed to achieve that same body aesthetic. Nutritionist Uta Boellinger agrees, confirming that even if we all ate the same we'd still look different. "A lot of your body composition is down to genetics and where you're at on your current health journey," she shares. "Everyone has different nutritional requirements."
Bottom line? What Robbie's body needs nutritionally will be totally different to what your body needs, making a copy-and-paste approach to her diet and lifestyle a waste of time. "It's so important to understand that there is no perfect diet and what works well for one person may cause real issues for another," continues Boellinger. Not to mention the fact a lot of celebrity diets can be heavily restrictive, particularly if, like Barbie, the actor needs to look a certain way to play the character.
Any trend that encourages you to copy someone else's diet is likely a fad diet and at the very least encourages you to ignore your body's satiety and hunger signals, continues Boellinger. It's also important to consider that what celebrities and influencers share online is rarely (if ever) a true reflection of their overall food intake, she continues. Think about it - what Robbie ate to prepare for the Barbie role was literally designed to make her look like a doll and won't be anything like a true reflection of what she eats day in, day out.
Not to mention it's increasingly dangerous to get your nutrition advice from sources online. While many users are qualified nutritionists, dieticians or doctors, thousands of others aren't and don't have the qualifications to be advising how you should be eating.
Case in point: just last week, a raw vegan influencer passed away from malnourishment after preaching about the benefits of her lifestyle to her hundreds of thousands of followers. "The recent news does show how important the correct, balanced diet is to support your wellbeing, plus how misinformation around food can be dangerous," shares Emilia Papadopoullos, a qualified nutritionist specialising in acne and women's health.
Papadopoullos goes on to stress how important it is to find a diet that's right for you. "While we can all be inspired by celebrities and their wellness routines, we always need to ask ourselves - is this right for me?," she prompts.
While you may not initially know where to start, working out what your body needs can be one of the most empowering lessons of your life. It'll take trial and error, but utilising the help of a qualified nutritionist is always a good place to start.
Try this: focus on eating a balance of nutrient-dense foods and foods that you love, filling your mealtimes with protein, healthy fats, fruit, vegetables, and slow release carbohydrates for energy. Still not sure what you should be eating? Speaking to a healthcare professional or nutritionist is always a good place to start.
Celebrity news, beauty, fashion advice, and fascinating features, delivered straight to your inbox!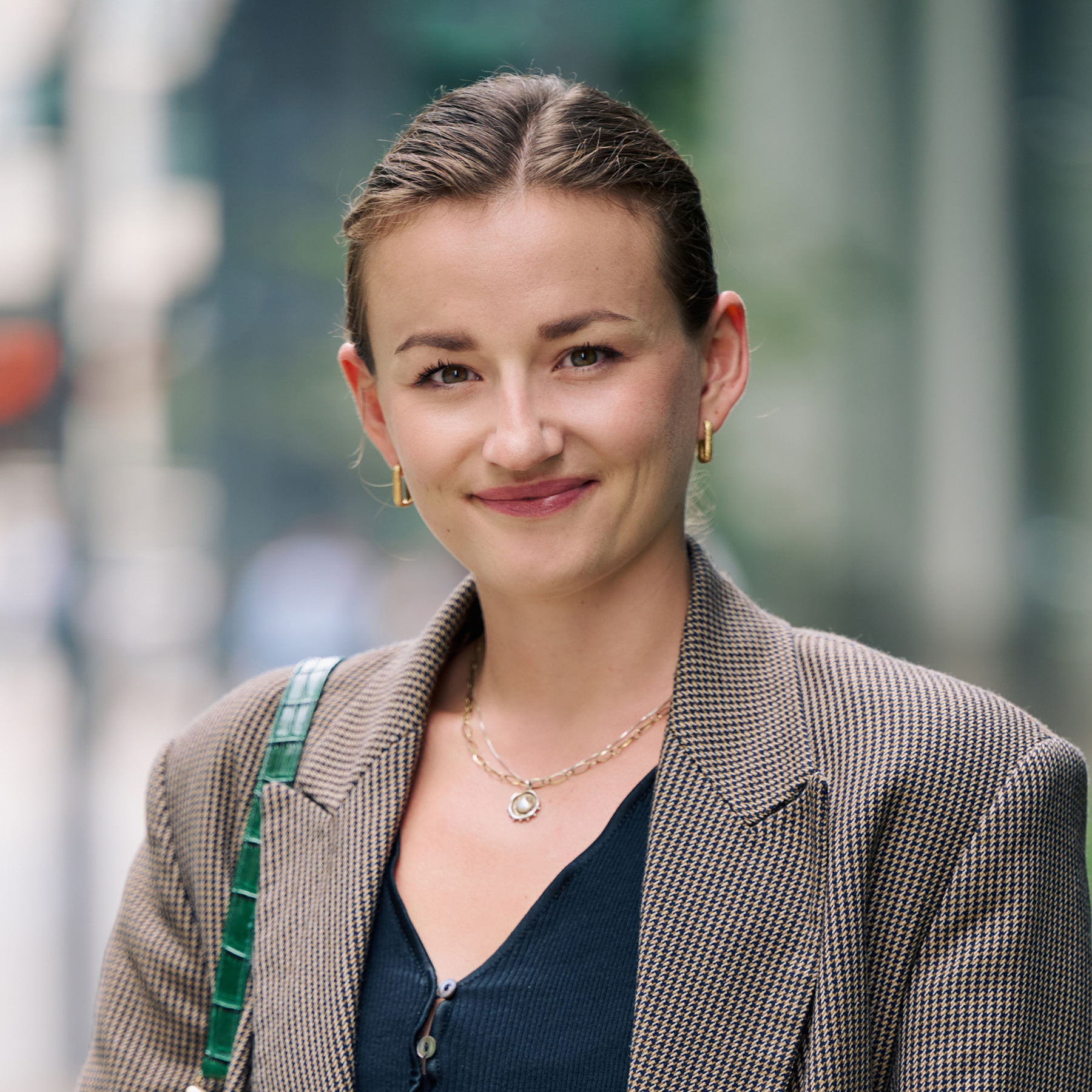 Health, Sustainability and Relationships Editor
Ally Head is Marie Claire UK's Health, Sustainability, and Relationships Editor, eight-time marathoner, and Boston Qualifying runner. Day-to-day, she works across site strategy, features, and e-commerce, reporting on the latest health updates, writing the must-read health and wellness content, and rounding up the genuinely sustainable and squat-proof gym leggings worth *adding to basket*. She regularly hosts panels and presents for things like the MC Sustainability Awards, has an Optimum Nutrition qualification, and saw nine million total impressions on the January 2023 Wellness Issue she oversaw, with health page views up 98% year on year, too. Follow Ally on Instagram for more or get in touch.