Amazing Oscar Facts
The Oscars facts? There are plenty. Brush up on your awards trivia with the rule breakers, the record makers and some good old fashioned facts about The Oscars.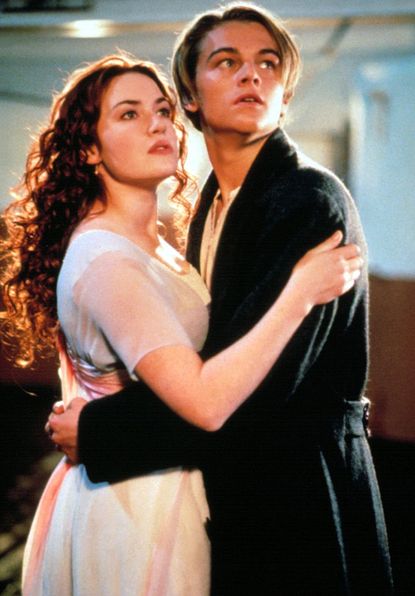 (Image credit: Rex Features)
The Oscars facts? There are plenty. Brush up on your awards trivia with the rule breakers, the record makers and some good old fashioned facts about The Oscars.
Colin Firth's historical hit The King's Speech may have led the film pack last year, with 12 Academy Award nods, but the most nominated movies of all time both garnered a whopping 14 nominations. First up was black and white film All About Eve in 1950, matched nearly 50 years later by Kate Winslet and Leonardo DiCaprio tear-fest, Titanic.
The Most Nominated Movie
OSCARS 2013: ALL THE STARS & STYLE
The Most Nominated Movie
OSCARS 2013: ALL THE STARS & STYLE
The Biggest Winner
Still the biggest Oscar winner to date, Walt Disney bagged an amazing 26 Academy Awards over the course of his lifetime. Clinching his wins from a possible 64 nominations, Walt took home titles for a whole range of cartoon classics, founding an empire that's still just as successful today. Toy Story 3 has garnered an impressive 12 nominations at the 2011 Awards.


The Shortest Performance
The shortest Oscar-winning performance of all time was given by starlet Beatrice Straight, who acted for just five minutes 40 seconds in 1976 film Network. Brit actress Judi Dench took the title for second shortest appearance, winning the Best Supporting Actress award, for a mere seven minutes 58 seconds' work in romantic flick, Shakespeare in Love.

The Longest Movie
We've braved a fair few lengthy movies in our time (Lord of the Rings, anyone?!) but none even come close to this one. 1968 classic War and Peace remains the longest movie ever to win an Oscar, taking the title for Best Foreign Language Film and coming in at a snoozeworthy 7 hours. Yawn.

The Number Of Fictional Nominees
Believe it or not, the number of fictional Oscar nominees actually stands at 7. A handful of directors have worked under false names in the past - either to get around being blacklisted by the Academy, or to achieve annoymity. Most recently, directing duo Joel and Ethan Coen won nominations for No Country For Old Men, after directing it under the pseudonym Roderick Jaynes.

The Most Memorable Acceptance Speech
The most nerve-racking part of Academy Award night? Definitely the acceptance speech. Actress Greer Garson holds the title for longest ever acceptance, treating the audience to a rambling seven-minute address when she won the award for Best Supporting Actress in 1934. Other memorable speeches include Gwyneth Paltrow, who positively sobbed her way through her Best Actress acceptance in 1998, and Julia Roberts, who laughed hysterically, and forgot to thank her movie namesake, Erin Brockovich. Oops.

The First Actress To Win Best And Worst Awards In The Same Year
Last year, Blind Side starlet Sandra Bullock became the first person in Oscar history to collect both best, and worst actress gongs in not only the space of one year, but actually, one week. Sandy picked up the Best Actress prize at the Academy Awards for her role in The Blind Side, just days later scooping the award for Worst Actress at anti-Oscars ceremony the Razzies for All About Steve. Stunning organisers, she actually turned up to collect her gong, joking: 'I will show up next year if you promise to watch the movie and really consider if it was truly the worst performance. If you're willing to watch, I'll come back next year and give back the Razzie.'


The Golden Statue
Each gold-plated Oscar award costs $500 to make, and weighs around 8 and a half pounds. During World War II the glittering gold versions were shelved, and replaced with plaster replicas to mark the country's war effort.

The Most Expensive Movie
James Cameron's 3D epic Avatar currently holds the crown for most expensive movie ever to win an Oscar. And, in fact, the most expensive movie ever made, come to that. Although the exact amount has yet to be confirmed, it's thought the final cost of creating utopian Pandora was somewhere between an eye watering £300 - £500 million. Phew.

The Youngest Winner
The youngest Oscar winner to date is actress Tatum O'Neal who took home Best Supporting Actress for her role in Paper Moon at just 10 years old. And the second? Fresh faced True Blood actress Anna Paquin, who won Best Supporting Actress for The Piano when she was 11. Hasn't she grown!

Actors Who Have Declined An Oscar
Only two actors in Oscar history have ever refused to accept their glittering Academy Awards. In 1970, George C. Scott declined his award for movie Patton, claiming acting shouldn't be competitive, while in 1972, Marlon Brando refused his Best Actor Oscar for the Godfather. The scheming star sent tribesman Sacheen Littlefeather to the ceremony to decline on his behalf, in protest of America's treatment of indigenous people.

The Oscar Agreement
Aside from the interviews and hundreds of photo calls, Oscar-winners also have to find time to fill in some paperwork on their big night. In fact they're not allowed to go home with their gold-plated statue until they do. All Oscars recipients must sign a winners agreement, promising not to sell their award, without first offering it back to the Academy for $1. Sneaky! And if they lose it? Replacements have been given. It's thought Gene Kelly was allowed a new one, after losing his in a fire, while Jack Lemmon's was replaced when it went rusty.

The Oldest Winner
The oldest person to win an Oscar was Jessica Tandy in 1990. Aged (a seriously impressive) 81, the elegant actress graced the stage to collect the Best Actress Award, for her part in Driving Miss Daisy.

Kathryn Bigelow
Kathryn Bigelow was the first woman in history to win the Oscar for Best Director. The fact that her low-budget film, The Hurt Locker, also beat her ex-husband James Cameron's blockbuster, Avatar, in the same year makes us love her that little bit more. On accepting her well-deserved award, she said: 'I hope I'm the first of many. I'm ever grateful if I can inspire some young, intrepid, tenacious male or female film-maker and have them feel that the impossible is possible and never give up on your dream.'
The Red Carpet Preparation
The red carpet used on Oscar night is a whopping 500 feet long. The specially made creation is rolled out at LA's prestigious Dolby Theatre days in advance, hoovered and covered with protective plastic, before being unveilied just hours before the ceremony.

OSCARS 2013: ALL THE STARS & STYLE

50 BEST OSCAR DRESSES OF ALL TIME!

MOST MEMORABLE OSCAR MOMENTS OF ALL TIME

Daniel Day-Lewis
Year: 2013
Film: Lincoln
Suit: Domenico Vacca

Audrey Hepburn
Around four weeks before the 2013 Oscars ceremony, producers purged any mention that the awards (formerly known as The Academy Awards) would be in there 85th year to avoid alienating a younger generation. Now in its 86th year, the awards ceremony is only ever referred to as The Oscars.
Credit: Rex Features
Amour Was Only The 8th Foreign Language Film To Receive An Oscar Nomination
In 2013, Amour became only the 8th foreign language film to be nominated for Best Picture at The Oscars, though none have ever won.

George Clooney
George Clooney, the ultimate silver fox (sorry Phillip Schofield), has long graced the screensavers of women worldwide. With a rumbling voice that could put a newborn baby to sleep, endless chocolate brown eyes and flecked silver hair, what's not to love?
Adele Oscars garticle
When Adele won an Oscar in 2013, her song 'Skyfall' became the first ever Bond theme to win Best Song and only the second to be nominated at the Oscars alongside 'For Your Eyes Only' in 1981. Adele also managed to earn a cool £30 million on her musical hiatus for the rest of the year, proving that she truly has the golden touch.

Celebrity news, beauty, fashion advice, and fascinating features, delivered straight to your inbox!
The leading destination for fashion, beauty, shopping and finger-on-the-pulse views on the latest issues. Marie Claire's travel content helps you delight in discovering new destinations around the globe, offering a unique – and sometimes unchartered – travel experience. From new hotel openings to the destinations tipped to take over our travel calendars, this iconic name has it covered.