Why we need to bring IVF into the gender pay gap conversation
With a slew of industry leaders now offering women financial support for fertility treatment, author Caroline Corcoran asks why big business - and society - isn't doing more to help prospective parents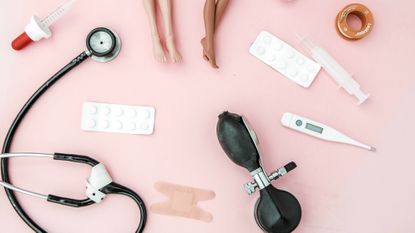 With a slew of industry leaders now offering women financial support for fertility treatment, author Caroline Corcoran asks why big business - and society - isn't doing more to help prospective parents
When I underwent three rounds of IUI (intrauterine insemination) and IVF to conceive my two children, I was working for myself as a freelance journalist.
That meant that I wasn't being paid while I sat in waiting rooms for my fifth blood test of the week; that I earned nothing each time I cried through my fear of injecting a cocktail of hormones into my stomach; that no one paid me when I took a bus to the hospital to have my embryos transferred, or the lining of my womb scraped, or any of the other myriad reasons you need to take time off from work when you're going through fertility treatment.
If I'd been in a staff job during all this, my salary would have pinged into my bank account regardless of how absent, emotional or traumatised an employee I was. And, in many ways, that would have been a relief.
But honestly? I can't imagine how you could go through fertility treatment while working a 9-5 job. And I suspect that, as IVF becomes more common, a lot of women feel the same, making it one of the biggest, most taboo contributors to the gender pay gap.
Leaning out
Anecdotally, I know multiple women who have left staff jobs, stepped sideways or taken demotions to give themselves a better chance of getting pregnant. They wanted to do more yoga or have acupuncture in case stress was causing infertility. They wanted to inject themselves on their own bed instead of in office toilets. They needed to be able to jump when the hospital said jump.
Because the hospital will say jump. You don't have any forewarning about that: your schedule is at the mercy of your body, your hormones, your cycle, your response and when the hospital calls. It's an almost impossible demand if you're working a strict 9-5 with a week full of meetings.
Fertility treatment is often a long, drawn-out process involving a plethora of procedures and years of dedication. You can see why women end up walking away from jobs they love and careers they are flourishing in.
Let's get progressive
Thankfully, some forward-thinking companies, including Goldman Sachs, have announced that they will now provide financial support to prospective parents trying to conceive, which is an encouraging sign. In reality though, money is only a small part of the support we need to give employees who are currently leaving the workplace to try to have children. And we need to adopt a more holistic approach to tackle some of the systemic problems women face.
For starters, there is currently no statutory obligation for employees to provide time off for fertility appointments. This needs to change. Access to mental-health services would help, too: less than half of workers going through fertility issues say they feel supported by their boss, despite the huge mental load that undergoing IUI or IVFentails.
Flexible-working wins
The increasing number of women now undergoing fertility treatment is another reason why achieving a better work/life balance in the UK is key to closing the gender pay gap. When you are going through a gruelling, exhausting round of IVF, you can't be part of a show-your-face work culture eight hours a day. Nor should you be expected to.
Of course, not every business can afford to sign staff off for potentially multiple IVF cycles. But many can embrace flexible working. Many can let women work from home occasionally to let their rollercoaster of hormones and heartache-induced emotions play out with a cup of tea in hand and a pair of pyjama bottoms on. That would certainly help to make the whole thing a little kinder; a little more humane.
And, while we often focus on parents in the flexible-working debate, we should also acknowledge that those struggling to conceive need a bit of leeway too. At 3pm, you might not need to collect a child, but you may have to collect five different types of progesterone.
Flexible working also helps people to keep their personal choices just that: personal. It allows women to decide if, and when, they share their IVF journeys with their colleagues, rather than feeling pressured to reveal their struggle for fear of speculation about why they're missing meetings.
That's key. The thought of telling colleagues about what was going on in my womb, or seeing raised eyebrows when I muttered that I would be OOO again tomorrow, would have been a huge source of anxiety for me during what was already a very stressful time. The only thing worse than wondering if you're ever going to get pregnant? Thinking everyone else is wondering it, too.
IVF: the new normal
In 2017, more than 75,000 IVF treatment cycles were carried out across the UK, with the number growing year on year. Let's be clear, this is not a niche issue. The reality is that there's a strong likelihood the woman you're in a tea round with in the office is on seven different types of hormones; stores syringes in her bag; and jumps when her phone beeps in case it's news about her embryos. IVF is now commonplace.
But as with many things, the working world is stuck in the past. Our current status quo is not set up for IVF because its systems were created at a time when neither were common. Put simply, the workplace needs to adjust to reflect the world we live in now – fertility treatments and two-working-parent families included.
IVF is just another reason why flexible working and a better work/life balance should no longer be a novelty. In fact, if we're serious about tackling the gender pay gap in 2020, it is absolutely essential.
* Through The Wall (£7.99, Avon) is Caroline Corcoran's debut novel and deals heavily with IVF and the emotional journey of fertility issues
Celebrity news, beauty, fashion advice, and fascinating features, delivered straight to your inbox!
Maria Coole is a contributing editor on Marie Claire.
Hello Marie Claire readers – you have reached your daily destination. I really hope you're enjoying our reads and I'm very interested to know what you shared, liked and didn't like (gah, it happens) by emailing me at: maria.coole@freelance.ti-media.com
But if you fancy finding out who you're venting to then let me tell you I'm the one on the team that remembers the Spice Girls the first time round. I confidently predicted they'd be a one-hit wonder in the pages of Bliss magazine where I was deputy editor through the second half of the 90s. Having soundly killed any career ambitions in music journalism I've managed to keep myself in glow-boosting moisturisers and theatre tickets with a centuries-spanning career in journalism.
Yes, predating t'internet, when 'I'll fax you' was grunted down a phone with a cord attached to it; when Glastonbury was still accessible by casually going under or over a flimsy fence; when gatecrashing a Foo Fighters aftershow party was easy-peasy-lemon-squeezy and tapping Dave Grohl on the shoulder was... oh sorry I like to ramble.
Originally born and bred in that there Welsh seaside town kindly given a new lease of life by Gavin & Stacey, I started out as a junior writer for the Girl Guides and eventually earned enough Brownie points to move on and have a blast as deputy editor of Bliss, New Woman and editor of People newspaper magazine. I was on the launch team of Look in 2007 - where I stuck around as deputy editor and acting editor for almost ten years - shaping a magazine and website at the forefront of body positivity, mental wellbeing and empowering features. More recently, I've been Closer executive editor, assistant editor at the Financial Times's How To Spend It (yes thanks, no probs with that life skill) and now I'm making my inner fangirl's dream come true by working on this agenda-setting brand, the one that inspired me to become a journalist when Marie Claire launched back in 1988.
I'm a theatre addict, lover of Marvel franchises, most hard cheeses, all types of trees, half-price Itsu, cats, Dr Who, cherry tomatoes, Curly-Wurly, cats, blueberries, cats, boiled eggs, cats, maxi dresses, cats, Adidas shelltops, cats and their kittens. I've never knowingly operated any household white goods and once served Ripples as a main course. And finally, always remember what the late great Nora Ephron said, 'Everything is copy.'