UK's first course in Islam launches this week
The University of East Anglia is offering a degree in Islam, which will cover topics including arranged marriages, honour crimes and burkas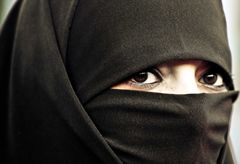 (Image credit: REX)
The University of East Anglia is offering a degree in Islam, which will cover topics including arranged marriages, honour crimes and burkas
The University of East Anglia has developed a course to teach students about women, Islam and the media in a bid to dilute cultural bias.
The 12-week module, which is the first of its kind in the UK, will cover the often controversial topics of veil wearing, arranged marriages and honour killings, as well as look at how these are portrayed in the media.
The course, which launches this week, was developed by Dr Eylem Atakav who says: 'Lots of people have written about women and Islam, lots of people have written about Islam and media or women and media, but they haven't been brought together before.'
Dr Atakav says the course will be an important way of changing perceptions of Islam, such as the different interpretations of honour based violence.
'If it's a Middle Eastern woman who happens to be a Muslim woman it is called an honour crime,' he says. 'But if it's a British woman who was klilled because her husband was jealous she was having an affair, it's called murder.'
Journalist and broadcaster Nabila Ramdani agrees there is a desperate need to challenge these stereotypes that caricature Muslim women.
'It is the same kind of media treatment that sees Muslim men portrayed as swarthy types with beards or potential terrorists,' she says.
Dr Atakav believes the course will add relevance in the light of the Arab spring and new forms of political activism by women.
Celebrity news, beauty, fashion advice, and fascinating features, delivered straight to your inbox!