"We must learn from the mishandling of Nicola Bulley's tragic missing person case"
The discovery of Nicola Bulley's body brings her nationwide search to a close - but we must learn from the mishandling of this watershed case.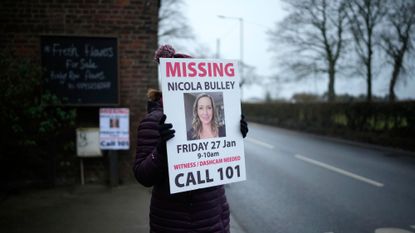 (Image credit: Getty Images)
Trigger warning: this article contains sensitive content
Nicola Bulley was reported missing on 27 January.
The mother of two, who was 45 years old, disappeared from St Michael's on Wyre, Lancashire, while walking her dog along the River Wyre.
This weekend after a three-week search, Nicola's body was found in the river, with Lancashire Police confirming that there was "no evidence to indicate a criminal aspect or third-party involvement."
"Today's development is not the outcome that any of us would have wanted, but we hope that the police can begin to provide some answers for Nicola's loved ones," read a statement from Lancashire Police. "They remain foremost in our thoughts."
The discovery of Nicola Bulley's body brings her nationwide search to a close. But the aftermath of the watershed case will be felt for years to come, with several accusing the case of creating a "toxic" social media frenzy that "exposed deep flaws" in how the police deal with public and media interest.
Nicola Bulley's disappearance attracted immediate and unprecedented public attention, with the mother of two seemingly "vanishing without a trace".
Her phone was found on a riverside bench still connected to a Microsoft Teams call and her springer spaniel, Willow, was found unharmed close by. Police reported that this left a ten-minute window where the mortgage adviser would have been alone.
Lancashire Police announced that they were not treating Nicola's disappearance as suspicious and that their primary hypothesis was that she had tragically fallen into the river.
But due to a lack of evidence supporting their working theory and the early dismissal of criminality, conspiracy theories quickly began circulating on social media, causing an unprecedented storm of misinformation.
Social media platform TikTok has been awash with amateur detectives theorising and pointing out holes in the search, with videos under the hashtag #nicolabulley amassing 339.5 million views.
Multiple TikTok users even descended on Nicola's village to try to solve the case themselves, with two men caught filming themselves digging up woodland near where the mother of two went missing.
Lancashire Police were forced to issue a 48-hour dispersal order to stop members of the public from getting in the way of the search, criticised for not securing the crime scene earlier and allowing "a continuing distraction to the case and our efforts to trace Nicola."
"I have never seen anything like it," Det Supt Becky Smith, the senior investigating officer on the case, admitted of the public and media interest over the past three weeks, with the police "inundated with false information, accusations and rumours."
Former chief superintendent for Lancashire Police, Bob Eastwood, has criticised "the use of so-called specialists who [he] thinks in this case imposed themselves on the investigation and Nicola's family", accusing them of "feeding into a lot of people's obsession".
"Only yesterday there were people purporting to be the media that quite clearly weren't and they were climbing over the fence to take pictures of the body that the police were recovering," he explained. "This is something else."
The most invasive and controversial failure in relation to Nicola Bulley's case happened three weeks into the search when police bowed to public pressure to release more information.
Lancashire Police revealed that Nicola Bulley's missing person report had been graded as "high risk" due to "a number of specific vulnerabilities", subsequently fuelling further media frenzy and opening the floodgates to a wave of damaging theories involving her marriage and family.
The police later expanded that the missing mother of two had "significant issues with alcohol which were brought on by her ongoing struggles with the menopause", also revealing that officers were called to a concern for welfare report at her home on 10th January this year.
The disclosure of such private health information has been widely criticised, with politicians, campaigners and members of the public accusing the police force of victim blaming and damaging Nicola's reputation - only fuelling the intense public speculation around her case.
"Last week's revelation about Nicola Bulley's perimenopausal status made me angry, as well as questioning whether it was the right thing to do. Many women felt equally conflicted," our Menopause Columnist Alice Smellie said of the highly rare move by officials.
"The police statement felt inappropriate and intrusive, as though suggesting events were in some way her fault," she continued. "How could her hormonal status possibly be relevant to the investigation? But their comments were later consolidated by the family, who said that coming off the HRT she'd taken to alleviate symptoms precipitated her crisis. And that was simply incredibly sad."
Police revealing that Nicola Bulley has 'alcohol issues' reminds me of when they made mistakes with the search for Owami Lewis before saying she 'may be using alcohol to self-medicate'.Linking a missing woman to their alcohol intake makes them sound unstable and is very damagingFebruary 16, 2023
See more
"Linking a missing woman to their alcohol intake makes them sound unstable and is very damaging," added journalist Lorraine King. "It also links menopause to excessive drinking, [which is] so damaging to how people view women's health issues."
While Nicola Bulley's family has since explained that they allowed the release of the highly private information, they also reported that their decision was forced to stop members of the public "speculating and threatening to sell stories about her" - further proof of the damage public involvement has done.
It was their hope, they added, that this information would get the missing person report and search back on track, stating: "Public focus has become distracted from finding Nikki, and more about speculation and rumours into her and Paul's private life...The public focus has to be on finding her and not making up wild theories about her personal life."
On Sunday 19 February, Nicola Bulley's body was sadly recovered in the River Wyre, just a mile from where the mother of two went missing, with her family announcing that their "worst fears" had been confirmed.
"We will never be able to comprehend what Nikki had gone through in her last moments, and that will never leave us," read their statement. "She was the centre of our world. She was the one who made our lives so special and nothing will cast a shadow over that."
But as the search for Nicola Bulley ends, there are major failings in her missing person investigation that must be acknowledged, with calls for the police to be held accountable for their communication strategy failures.
It is arguably the mishandling over the release of sensitive information that fed into the public and media interest in Nicola Bulley's case, fuelling the three-week social media storm and ultimately leading to the loss of control over the investigation.
This case will undoubtedly become a watershed moment, with Bob Eastwood predicting a turning point in how the police deal with significant public and media interest going forwards. But accountability must also be put on the members of public who forced their involvement in the investigation, distracting from the case, wasting time and potentially delaying the discovery of Nicola's body, causing her family unimaginable pain.
"Our girls will get the support they need from the people who love them the most, and it saddens us to think that one day we will have to explain to them that the press and members of the public accused their dad of wrongdoing, misquoted and vilified friends and family," announced the family of Nicola Bulley in their statement. "This is absolutely appalling, they have to be held accountable. This cannot happen to another family."
The Lancashire Police is now conducting an internal review into the investigation, with calls for a review of the way police handle high profile cases and a deeper look into what information should be shared with the public.
We will continue to update this story.
Celebrity news, beauty, fashion advice, and fascinating features, delivered straight to your inbox!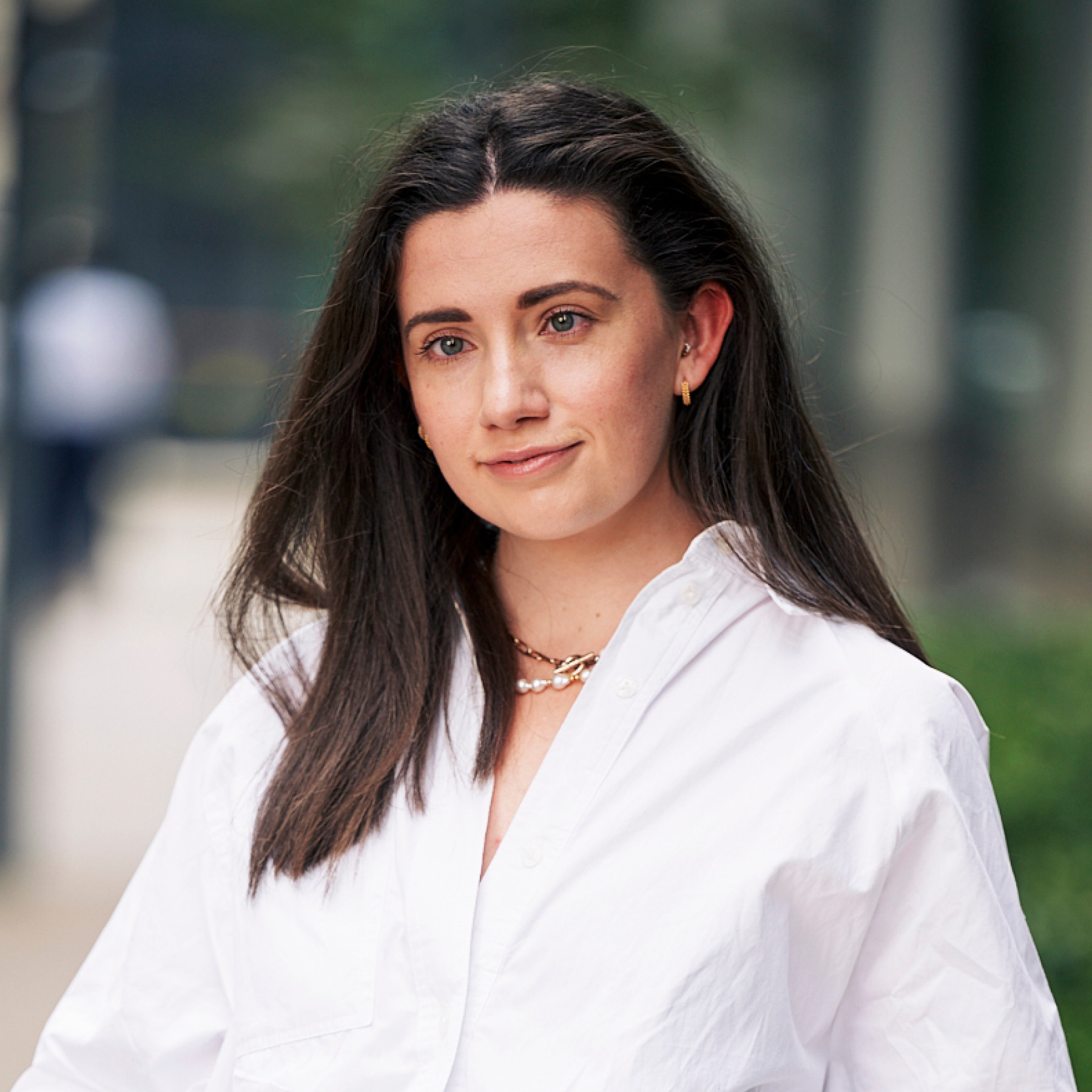 Jenny Proudfoot is an award-winning journalist, specialising in lifestyle, culture, entertainment, international development and politics. She has worked at Marie Claire UK for seven years, rising from intern to Features Editor and is now the most published Marie Claire writer of all time. She was made a 30 under 30 award-winner last year and named a rising star in journalism by the Professional Publishers Association.