Jaycee Dugard's book sells 175,000 copies in one day
Rescued kidnap victim Jaycee Dugard has set a new record for first day release sales as her book sells 175,000 copies in one day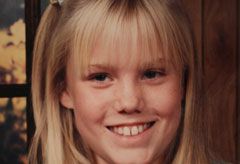 (Image credit: PA Photos)
Rescued kidnap victim Jaycee Dugard has set a new record for first day release sales as her book sells 175,000 copies in one day
Rescued kidnap victim Jaycee Dugard's book has sold 175,000 copies on it's first day of release, setting a new record for publishing house Simon & Schuster.
Jaycee was kidnapped when she was 11 years old by Phillip Garrido and held captive for 18 years. The girl was handcuffed and raped, giving birth to two girls fathered by the convicted sex offender.
She was rescued in northern California with her two daughters in 2009 after Garrido aroused suspicion at a nearby university. Jaycee has since been reunited with her family.
Garrido was sentenced to life in prison for kidnapping and multiple counts of sexual assault. His wife Nancy was sentenced to 36 years.
'A Stolen Life' covers the period from her abduction in 1991 to the present day, and was recently excerpted in People magazine. Jonathan Karp, executive vice president and publisher of Simon & Schuster says: 'Clearly the book has touched a nerve.
'The millions of people who read the excerpt in People magazine want to hear more of her voice,' he says. 'The comments we're seeing online indicate that readers are finding inspiration in Jaycee Dugard's strength and resilience.'
Simon & Schuster have already gone back to press five times on the book for a total of 425, 000 copies in print.
Does Jaycee's courage inspire you? Do you agree she should tell her story to the world? Let us know your thoughts by posting a comment below.
Celebrity news, beauty, fashion advice, and fascinating features, delivered straight to your inbox!