Global peace is impossible without female negotiators
Royalty and peace negotiators gathered at Buckingham Palace today to celebrate the integral role of women in lasting peace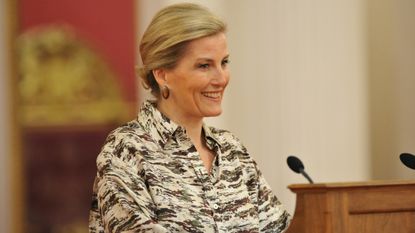 HRH the Countess of Wessex hosted an exclusive International Women's Day reception at Buckingham Palace today to shine a spotlight on the vital role women play globally in building peace, and announcing her commitment to championing the UK's work on Women, Peace and Security (WPS) and the Preventing Sexual Violence in Conflict Initiative (PSVI).
Over recent months, The Countess has met with several key figures working to support women's role in the peace-building process, from academics and the diplomatic community, to NGOs and survivors. She also met with those working to respond to sexual violence in conflict - including Nobel Peace Laureate Dr Denis Mukwege, who works in the Democratic Republic of Congo as a gynaecologist, where he treats victims of sexual violence first-hand at his clinic.
'There is nothing like speaking to someone, who, as a gynaecologist, has treated hundreds of victims of the kinds of rape and abuse that defies belief', she said of the profound effect her conversation with him had had on her.'
'Dr Mukwege painstakingly stitches these women back together and does what he can to care for them. It is so desperately sad therefore, that many of them end up back at his clinic only months later. I asked him what the biggest barrier to ending this kind of terror in DRC was, and he told me, "The silence…" This is another reason for holding today's event. We must ensure that the silence that hides pain and suffering is turned into voices of hope and a reason to continue to act.'
Mossarat Qadeem is a Member of the Global Peacebuilder Network, who co-founded an organisation to prevent violent extremism in Pakistan. Speaking exclusively to Marie Claire at today's event she said, 'I've spent 14 years meeting with extremists, suicide bombers and the women within their families to help bring about peace. A young boy I speak to will tell me his own mother stitched his suicide vest for him. The mothers and women within these communities have been so influenced by certain voices preaching extremism that they are prepared to let their sons die. One boy said to me, "Ok, I understand what you're saying but what can I tell my mother?" So I replied, "Send her to see me". First she was angry and told me I was an infidel. But I spoke to her at length, too, about embracing peace and why - today she too has become a peacemaker, working with me. Real change is possible.'
The event focussed on promoting women's role at the centre of peace processes. This includes as mediators; supporting women building peace at the grassroots level; and helping all survivors of conflict-related sexual violence, including children born of rape. The event also promoted the role of women peacebuilders in conflict-affected countries and Commonwealth countries highlighting some staggering statistics about how vital it is to have women at the heart of peace negotiations.
Did you know?
When women participate in peace processes, the resulting agreement is 35% more likely to last at least 15 years.
The participation of society groups, including women's organisations, makes a peace agreement 64% less likely to fail.
Higher levels of gender equality are associated with a lower propensity for conflict, both between and within states.
Despite women's critical contributions to security, their representation in peace processes has lagged.
So what's the UK doing for women peacebuilders?
The UK is supporting civil society women peacebuilders at the grassroots level globally through funding to the UN Women's Peace and Humanitarian Fund and to NGOs working in each of our NAP focus countries through the International Civil society Action Network and the Women's International League for Peace and Freedom.
The Foreign and Commonwealth office committed £1.6 million to increasing women's participation in peace processes at the Commonwealth Summit in April 2018, including support to the network of Women Mediators across the Commonwealth (WMC), implemented by Conciliation Resources.
Why it matters?
We know that societies with representative and inclusive leadership tend to be more stable, secure and prosperous. This is why it is worth making the case and securing support for these women.
The event at Buckingham palace brings together leading international peace builders to focus on the role of women in conflict-affected countries and Commonwealth countries. This is in line with the UK National Action Plan on Women, Peace and Security and Foreign and Commonwealth office objectives on promoting women's inclusion in peace processes.
Celebrity news, beauty, fashion advice, and fascinating features, delivered straight to your inbox!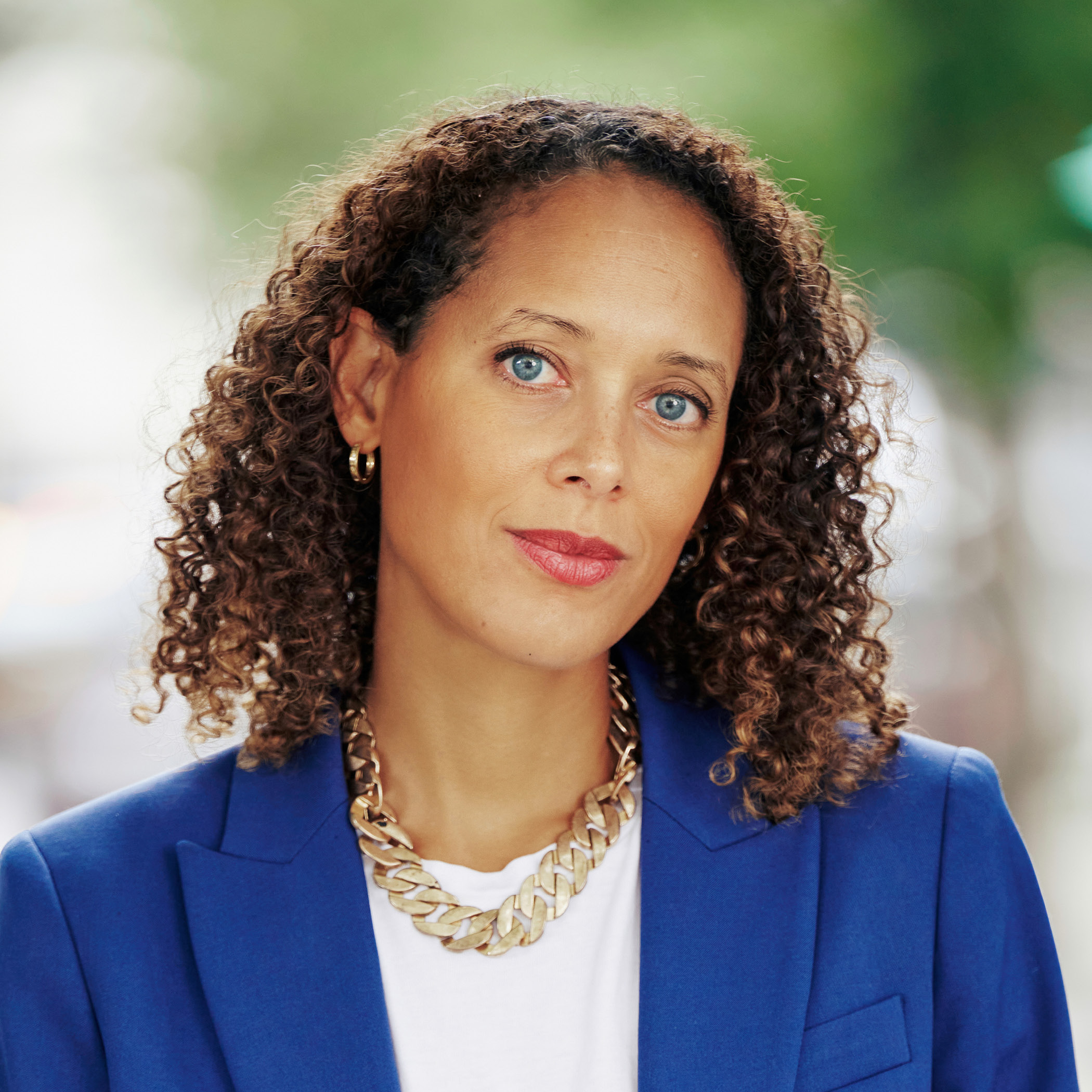 Andrea Thompson is Editor in Chief at Marie Claire UK and was recently named by We are the City as one of the UKs top 50 trailblazers for her work highlighting the impact of Covid on gender equality.
Andrea has worked as a senior journalist for a range of publications over her 20 year career including The Sunday Times, The Guardian, The Daily Mail, Channel 4, Glamour and Grazia. At Marie Claire Andrea is passionate about telling the stories of those often marginalised by the mainstream media and oversaw a feature about rape in the Congo that won the title an Amnesty Media Award. She also champions women's empowerment, sustainability and diversity and regularly chairs panels and speaks at events about these topics. She sits on the committee of the British Society of Magazine Editors where she acts as Vice Chair and looks after Diversity and Inclusion. She regularly mentors young women from under represented communities trying to break into the media industry.