Glee cast to graduate in 2012
Sob! Ryan Murphy has confirmed many of the original cast will be leaving the show next year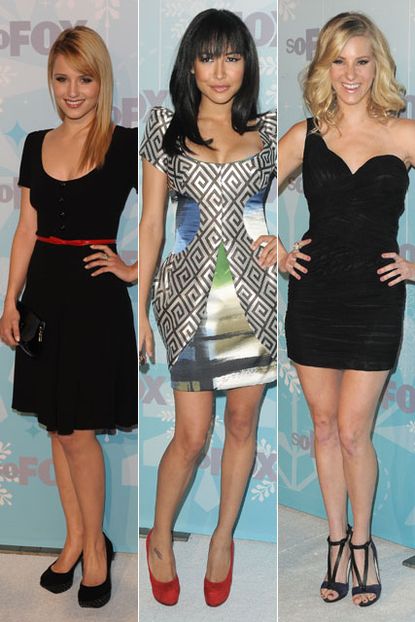 (Image credit: Rex Features)
Sob! Ryan Murphy has confirmed many of the original cast will be leaving the show next year
Sad news, Gleeks. Although we always knew this day would come, it doesn't make us any less sad to hear that the current Glee cast will be graduating next summer, and leaving the show for good.
Glee creator Ryan Murphy has confirmed he'll soon be starting the hunt for students to replace Rachel, Finn and many more of the original cast, in time for their departure next May.
Speaking to US Radio host Ryan Seacrest, the famous Glee creator revealed the cast were behind the move, designed to make the show as realistic as possible.
'That is true,' he said when quizzed on whether the cast would graduate next year. 'I don't think of it in terms of eliminating or replacing. Because I think the thing about this cast is people love them and they are incredibly talented. They've left sort of an indelible mark.
'The thing that I wanted to do and the cast wanted to do, we didn't want to have a show where they were in high school for 8 years. We really wanted it to be true to that experience. We thought it would be really cool if we were true to the timeline.'
Although we'll be sad to see our favourite larger than life characters go, Murphy confirmed Matthew Morrison and Jane Lynch will both remain on the show.
'We've got Matt Morrison and Jane Lynch who will stay and be the male and female lynchpins of the series,' he added.
'But I think the fun thing about the show is it's a celebration of youth and talent and I think that just like with the original cast, I think finding those young unknown people and giving them an opportunity to break into the business and become stars is a really fun and exciting thing and is the spirit of the series.'
Sob!
Will you be sad to see the Glee cast graduate? Or do you think it's time the show had some new stars? Let us know your thoughts in the comment box below.
SEE ALL THE LATEST GLEE PICS HERE!
Celebrity news, beauty, fashion advice, and fascinating features, delivered straight to your inbox!